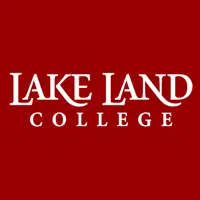 Help your high school student get a jump start on earning college credits with Lake Land College's Dual Credit Program!
This fall, the Lake Land College Dual Credit Program will host various parent and student information nights throughout the college district. The information nights are open to parents of and students who are high school sophomores, juniors and seniors.
"Sometimes college can be intimidating, costly or overwhelming, but for high school students throughout the Lake Land College district, they can get a taste of college without ever leaving their high school classrooms," said Steve Garren, director of dual credit.
The Lake Land College Dual Credit Program offers eligible high school juniors and seniors the chance to enroll in college-level courses while earning both high school and college credit, tuition free. Courses are taught by a high school teacher who is qualified to instruct college-level classes, during the regular high school day at the high school's facilities.
During the information nights, parents and students will learn about opportunities at district high schools, types of courses offered, transfer information and costs associated with dual credit classes.
The information nights will be held during the following times:
Tuesday, Nov. 1 at Lake Land College in Mattoon, Webb Hall, room 081 from 5:30-6:30 p.m.
Thursday, Nov. 5 at Eastern Region Center, room 103, 224 S. Sixth Street, Marshall from 5:30-6:30 p.m.
Monday, Nov. 7 at the Kluthe Center, room 120, 1204 Network Center Blvd., Effingham, room 104, from 5:30-6:30 p.m.
Thursday, Nov. 10 at the Western Region Center, room, 107, 600 E. First St., Pana from 5:30-6:30 p.m.
 To enroll in dual credit courses, students must be juniors or seniors and initially have a high school grade point average equivalent of a C to enroll.  Once a student has taken at least one dual credit course, he/she must maintain a Lake Land College grade point average of 2.0 to continue enrollment. Students must meet all prerequisites and requirements as any other student taking classes on the Lake Land College campus would.
More than 30 high schools participate in the dual credit program through Lake Land College including: Altamont, Arthur-Lovington-Atwood-Hammond, Beecher City, Brownstown, Casey-Westfield, Charleston, Cowden-Herrick, Cumberland, Dieterich, Effingham, First Baptist Christian Academy, Kansas, Marshall, Martinsville, Mattoon, Neoga, Oakland, Okaw Valley, Pana, Paris, Pathways, Ramsey, Shelbyville, Shiloh, St. Anthony, St. Elmo, Stewardson-Strasburg, Sullivan, Teutopolis and Windsor.
To learn more about dual credit opportunities through Lake Land College or to RSVP for one of the four events, contact Kris Reider, dual credit specialist at 217-234-5227 or kreider@lakelandcollege.edu.