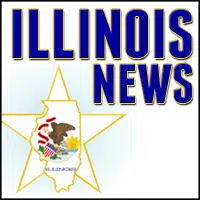 Police in Rantoul arrested a teen in a home there for allegedly making a threat on social media.
According to the News-Gazette, Dakota DeGarmo, 18, was arrested about 2:15 a.m. today for disorderly conduct after police found evidence in the house linking him to a threat that was allegedly made Wednesday concerning Rantoul Township High School.
In a release sent late Wednesday, police said there was a "non-specific threat concerning RTHS" that was very generic that they learned of about 4 p.m. Although the threat didn't specifically mention the school, police worked with canine officers from Champaign and Macon County to search the high school but found nothing.
Detectives immediately began investigating and were led to DeGarmo at a home in the 100 block of Hamilton Street. He denied posting a threat and police found no bombs, bomb-making materials, nor anything else that could be used to carry out the threat.
However, they found items "on media devices linking DeGarmo to the threat" and arrested him.
He is expected to be formally charged later today.