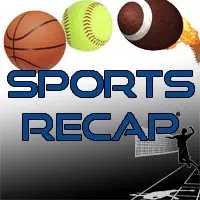 The Mattoon boys' soccer team is the Apollo Conference champion.  The undefeated Wave clinched the crown with a 3-0 win over Mt. Zion.  Charleston was a 6-2 winner over Salem, Effingham got by Taylorville, 2-1, and Pana was a 5-1 winner over Carlinville.
Volleyball:  Arthur-Lovington/Atwood-Hammond won the LOVC Tournament, outlasting Tri-county in three sets.  Mattoon defeated Effingham, Salem over Charleston, Casey-Westfield won as did South Central, Robinson, T-town, Shelbyville, and Tuscola.
The Mattoon cross country teams swept in Decatur.
Girls' tennis winners:  T-town, Robinson and Flora