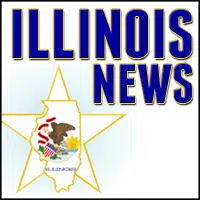 The Illinois Rural (IRHA) recently hosted a Rural Health Careers Forum at the University of Illinois College of Medicine in Urbana.  The purpose of the Forum was to give both college students and high school upper classmen insight to the many careers in the rural health arena in addition to the traditional MD and RN.  There were three panels consisting of health care administrators, clinicians and grad students/program directors.  The Administrator Panel consisted of Gibson Hospital COO/CCO Robin Rose, Health Care Consultant Julie Aman, Douglas County Health Department Administrator Amanda Minor, Kirby Medical Center CEO Steve Tenhouse.  The Clinician Panel included Kirby Medical Center Physician Assistant Jay Lamb, Surgical First Assistant Luis Aragon, Advanced Practice Nurse Angie Hamilton, Gibson Hospital Lab Director Patrick Bean and Public Health Dentist Dr. Austin Martinez.
"One of the biggest healthcare challenges across the nation is the shortage of medical professionals and administrators to work in rural areas. With the aging population, there is a huge demand in this growing field.  Looking ahead to the future, we have to recruit people into these professions while they are still in school and make them aware of the various options and resources available. We would like to use these Forum as a template we can replicate at other schools across the state. " explained IRHA Executive Director Margaret Vaughn.
The Forum was sponsored in part by the Illinois AHEC Network (Area Health Education Centers).