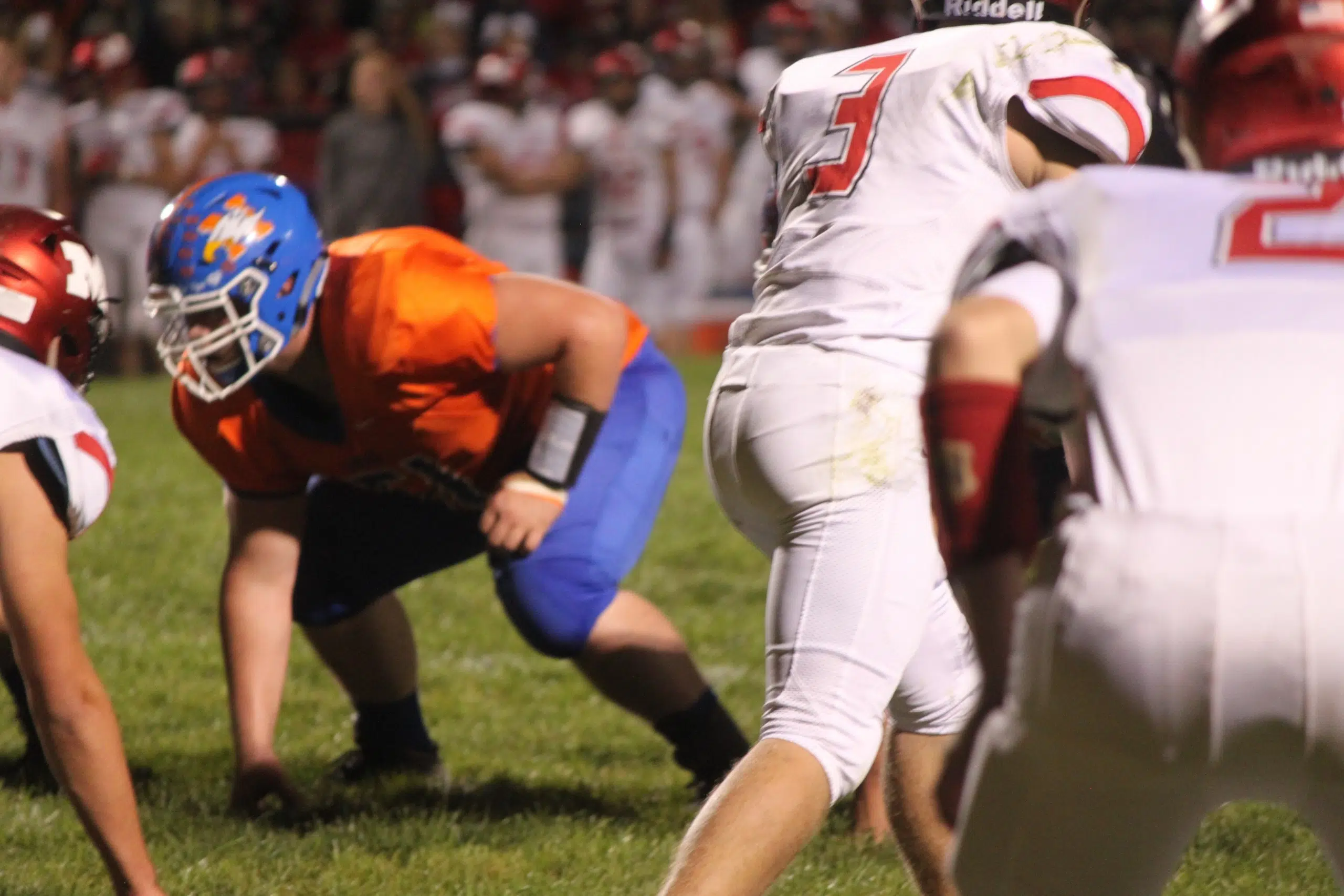 Newton and Marshall played an amazing first half keeping the game neck in neck throughout, however the Marshall Lions were not able to bring back that same momentum by the second half resulting with the Newton Eagles defeating Marshall 43 to 27. This game showed off both teams at their best in the first half both on offense, defense, passing game, and running game.
The first two minutes of the game set the stage for the rest of the game. In the opening minute of the game Newton would lose the ball to Marshall via fumble resulting in Marshall's first touchdown of the game. Marshall would miss their first field goal attempt making the score 6 to 0 over Newton in the opening minutes of the game However, this would be short lived only a few plays later, after Newton would gain possession of the ball via kickoff they eventually go there first touchdown as well along with a two point conversion. This rounded out the score with Newton leading 8 to 6 against Marshall.
Newton to further their advance on Marshall made a successful attempt for an onside kick allowing themselves to once again gain possession of the ball and advance themselves to another touchdown and a successful field goal attempt putting them with a nine point lead ahead of Marshall. This would end just the first quarter of the game with Newton leading Marshall 15 to 6.
Marshall moving into the second quarter showed off more of their passing game resulting in a lot of key plays to keep the score neck and neck between Newton. Within the opening minutes of the second quarter, Marshall once again obtained another successful touchdown along with a field goal attempt putting the score Newton 15 against Marshall with now 13.
The second quarter would follow this similar pattern of both Newton and Marshall calling and responding to each others successful runs. Newton in response to Marshall's touchdown would respond gaining another touchdown minutes later via a few key plays due to Newton's successful running game. The final score leading into the second half would then be Newton leading Marshall 29 to 27.
The second half showed off Newton's defense in a huge way. Newton managed to score against Marshall in the 3rd quarter rounding thing up by the end of the third with Newton leading Marshall 36 to 27. Marshall would not score the rest of the game due to Newtons defensive game in the second half.
By the 4th quarter the obvious strategy for Newton because of their lead was to run the clock out and hold off Marshall from advancing which they successfully did along with scoring one more touchdown. This final touchdown rounded out the final score with Newton defeating Marshall 43 to 27.