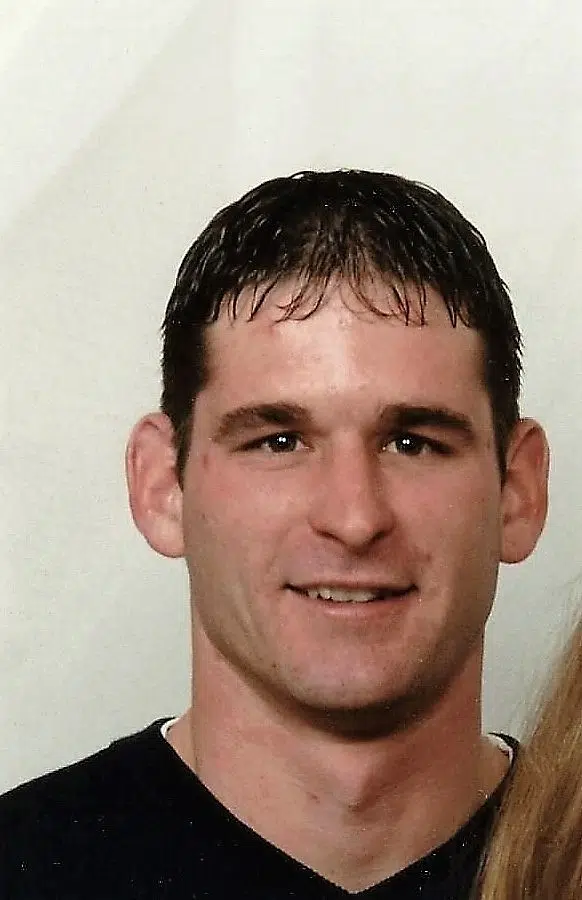 Travis Lee Henderson "Ladies Man," tall, dark, handsome and "very aware of it", 37, of Greenup, Illinois; has moved to Heaven due to the over population of women. His departure of 2:30 am on October 10, 2016 was escorted by his Paternal Grandparents, Ernest and Veretta Henderson, "of course with grandma driving." With much speed and no accuracy they passed Maternal Grandparents, Arthur and Marie Reisinger and several Great Aunt and Uncles.
Funeral services will be at 10:00 am on Friday, October 14, 2016 at the Barkley Funeral Chapel in Greenup, Illinois. Visitation will be from 5:00 to 7:00 pm on Thursday evening at the funeral chapel. Burial will be in the Greenup Cemetery. The family requests casual attire.
Waving goodbye with tears in their eyes and sorrow in their hearts were his loving and devoted parents, Lowell and Marilyn Henderson of Greenup; Awesome son "just like him" Trevor Wayne Curry Henderson of Mattoon, Amazing and so much loved brother, Chad Brian Henderson of Greenup and Beautiful and rescuer and so much more, Leslie Ann Healy (Shaun Healy) of Greenup. Beautiful Nieces, Hayley Jade Henderson (Louisville Kentucky at UOL), Brooklyn Page Henderson (Greenup), Barbara Mackenzie Healy (Greenup), Handsome Nephew, Cole Austin Healy (Greenup).
Travis was a devoted member of the Greenup Fire & Rescue and Greenup Ambulance Service; was such a fun loving comedian and loved everyone. There was never a stranger to him and he would leave them in laughter.
Memorials may be made to the family, c/o Barkley Funeral Chapel, PO Box 381, Greenup, IL 62428.
Online condolences can be expressed at www.barkleyfuneralchapels.com