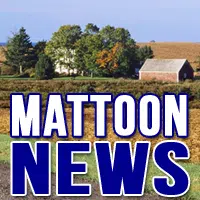 This is directly from the Mattoon Community Unit School District Facebook page:
"We are saddened to report that Riddle Elementary School teacher Nancy Conlon passed away early this morning. Nancy Conlon was a first grade teacher and had just started her 32nd year of teaching at Mattoon Community Unit School District 2.

Staff throughout the district mourned the loss of a colleague, friend and mentor, while students remembered Nancy Conlon as a vibrant, friendly, creative teacher who diligently motivated her classes to perform their best work. She was a master at fusing fun with education and continually searched for projects that would inspire student learning not just for the moment but for a lifetime of thoughtful discovery.

School officials shared the news of Nancy Conlon's passing with staff Tuesday morning and asked the teachers to share the news with students in the comfort and security of their classrooms. District social workers, counselors, psychologists, administrators and pastors from area churches were available for support to help grieving students and staff.

On behalf of Mattoon Community Unit School District 2 staff and board members, Superintendent Larry Lilly sends condolences and prayers to the Conlon family, especially to Steve Conlon who teaches and coaches at Mattoon Middle School.

Nancy Conlon taught at Riddle, Lincoln and Franklin schools. She had previously worked as a technology coordinator in the district. Prior to working as a teacher, she was a library aide and a kindergarten aide at Mattoon schools.

Funeral arrangements through Mitchell-Jerdan Funeral Home are incomplete at this time."