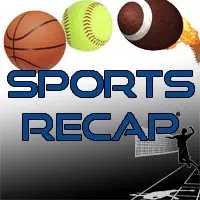 The Mattoon boys' golf team earned a trip to the state tournament with a third place finish at the sectional yesterday.  Charleston finished fifth as a team, but will send Preston Smith to state as an individual qualifier.  Effingham's Callaway Smith also advanced.
The Mattoon boys' soccer team remained unbeaten with a 2-1 win over Charleston.  Effingham lost to Mt. Zion, St. Anthony defeated Newton, and the EIU men's team got by Northern Illinois, 1-0.
Coles County is home to both Apollo Conference cross country champions.  Mattoon claimed the title in the girls' race, and Charleston won the boys' race.
Volleyball winners:  Tri-County, T-town, Cumberland, Shelbyville, Arthur-Lovington/Atwood-Hammond, Okaw Valley, Pana and Paris.  Charleston lost to Taylorville, and Effingham fell to Mt. Zion.