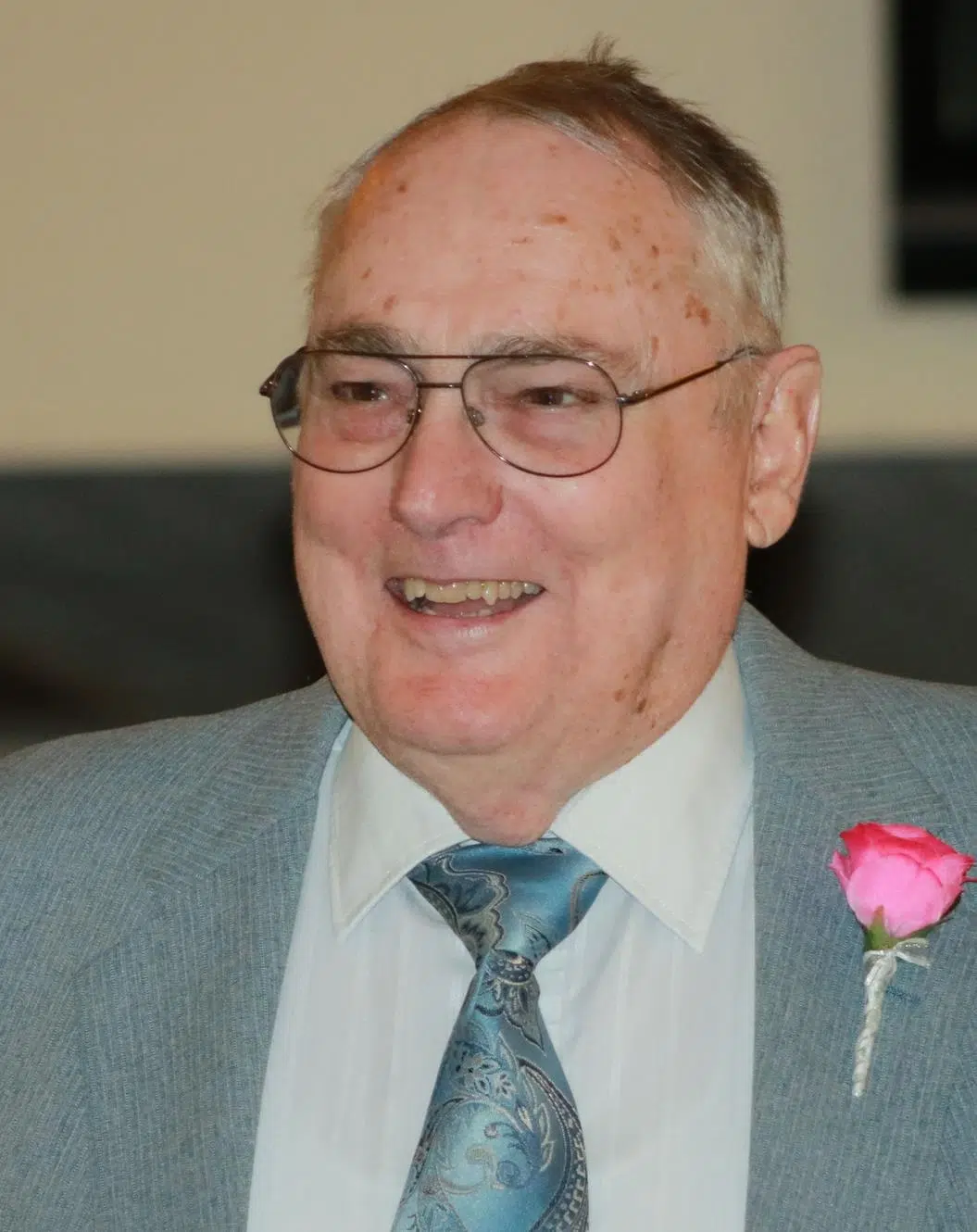 Larry Casey age 79 of Newton passed away at 11:27 p.m., Tuesday, October 11, 2016 at St. John's Hospital, Springfield, Illinois.
Funeral services for Larry will be held at 11:00 a.m., Saturday, October 15, 2016 at the Crain Funeral Home, Newton.  Visitation will be from 5:00 p.m. until 8:00 p.m. Friday, October 14 and from 10:00 am until time of service on Saturday in the funeral home.  Burial will be in the West Lawn Memorial Park Cemetery, Newton.
Larry was born on April 27, 1937 the son of E. Harold and Geraldine (Singler) Casey.  On December 26, 1965, Larry married Jane Miller in Monticello, Illinois.  For thirteen years, Larry served his country in the US Army Reserves.
Larry was a graduate of Ramsey High School and the University of Illinois College of ACES.  Serving in the counties of Pike, Macoupin, Jasper, and the Effingham Extension Education Center, Larry was a Crop Educator for the U of I Extension.   After retiring, Larry remained active in the 4-H Foundation and Jasper County 4-H Alumni.  In 2012, he was inducted into the 4-H Hall of Fame.  His professional memberships include the Illinois State Extension Association Retirees and the Epsilon Sigma Phi National Honorary Extension Fraternity.
Through his desire to better Jasper County, Larry served on the board for the consolidation of the Jasper County Schools and the building of the Brush Creek Medical Center.  He was active in the Grace United Methodist Church, the United Methodist Men, Operation Backpack, Honey-Do Ministries, Tourism Council, Newton Rotary Club and the Jasper County Antique Tractor Club.  For two and one half years, Larry served as the executive director of the Jasper County Chamber of Commerce.  In 2007, Larry was awarded the Jasper County Citizen of the Year.
Larry enjoyed gardening, attending auctions sales, and furthering his knowledge of his collections.  He also enjoyed cooking and was the champion at IL State Fair Pork Cook-off.  His winning dish was stuffed pork chops.  Working with Hartrich Meats, Larry and the Hartrichs started the tradition of the pork burger in Jasper County.  First used as a fundraiser for the teen center, the pork burger is the staple of most fundraisers today.
Larry will be loved and remembered by his wife Jane Casey of Newton; sons, Doug Casey, wife DeEtta of Newton, David Casey, wife Sun-Nyo of Clarksville, TN; daughters Debbie McClure of Newton , Diana Casey of Coffeen, IL, and Dana Hart, husband Bryan of Albion, IL; grandchildren Casey McClure, wife Kendra of Monticello, IL, Kristen McClure of Champaign, IL, Maggie McClure and Michaela McClure both of Newton; Dylan Casey, wife Sommer of Edwardsville, IL and Derek Casey, wife Amy of Troy, IL, Branden Casey of Clarksville, TN, and Caden Hart and Eli Hart of Albion, great-grandchildren Patrick and Audrey McClure of Monticello; brothers, Gerald Casey, wife Laurna and Keith Casey, wife Terry both of Bingham; sister Sharon Veach of Hunt City.
His parents and siblings Darrel, Doris, and Lyle Casey preceded him in death.
Memorial gifts in honor of Larry may be made to either the Grace United Methodist Church, the 4-H Foundation or to Operation Backpack.
Online condolences may be offered at www.crainfuneral.com.