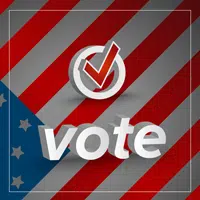 If you would like to avoid long lines on Election Day….VOTE EARLY!  
Any Coles County voter interested in voting early may cast their ballot in the County Clerk's office at the Coles County Courthouse or at Mattoon City Hall Clerk's Office during normal business hours.
"Voting early is an excellent way to beat the Election Day rush."  Sue Rennels, Coles County Clerk, reminds voters that if they are unsure if they are registered they may go to Illinois State Board of Elections website or call the County Clerk's office election department at 348-0524.