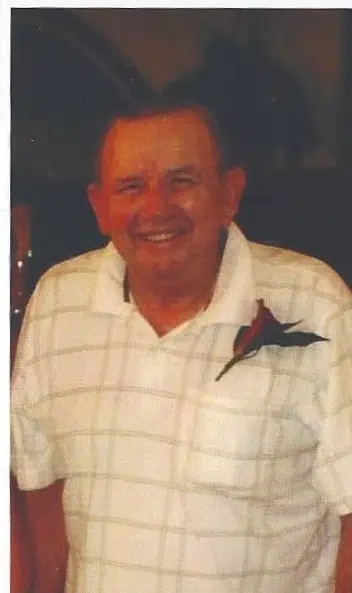 Jerry K. Sherwood, 75, of Greenup, IL passed away on Thursday October 13, 2016 at his residence.
Funeral services will be at 3:00 pm on Sunday, October 16, 2016 at the Barkley Funeral Chapel in Greenup, Illinois. Visitation will be from 1:00 pm until the service time. Burial will be in the Salem Cemetery.
Jerry was born on August 30, 1941 in Greenup, Illinois, the son of Clifford Bud and Laura (Kelly) Sherwood. He married Janet Bland on September 15, 1961. She survives along with son Kevin (Roben) Sherwood of Wetumpka, AL and daughter Keri (Paul) Marti of Greenup, IL; grandchildren Ashley (Bobby) Cox Shana (A.J.) Hyatt, Daniel Marti, Autumn Sherwood; great grandchildren Brooke and Dakota Cox and Kayden Hyatt; brothers Ron (Sandy) Sherwood of Greenup and Phil (Alice) Sherwood of Toledo; sister Ellen (Jim) Croy of Greenup. He was preceded in death by his parents.
Jerry was a farmer and also worked as a contractor. He attended Salem United Methodist Church. He loved the game of softball and was inducted into the Casey Softball Hall of Fame.
Memorials may be made to Greenup United Methodist Church or the Salem United Methodist Church.
Online condolences can be expressed at www.barkleyfuneralchapels.com