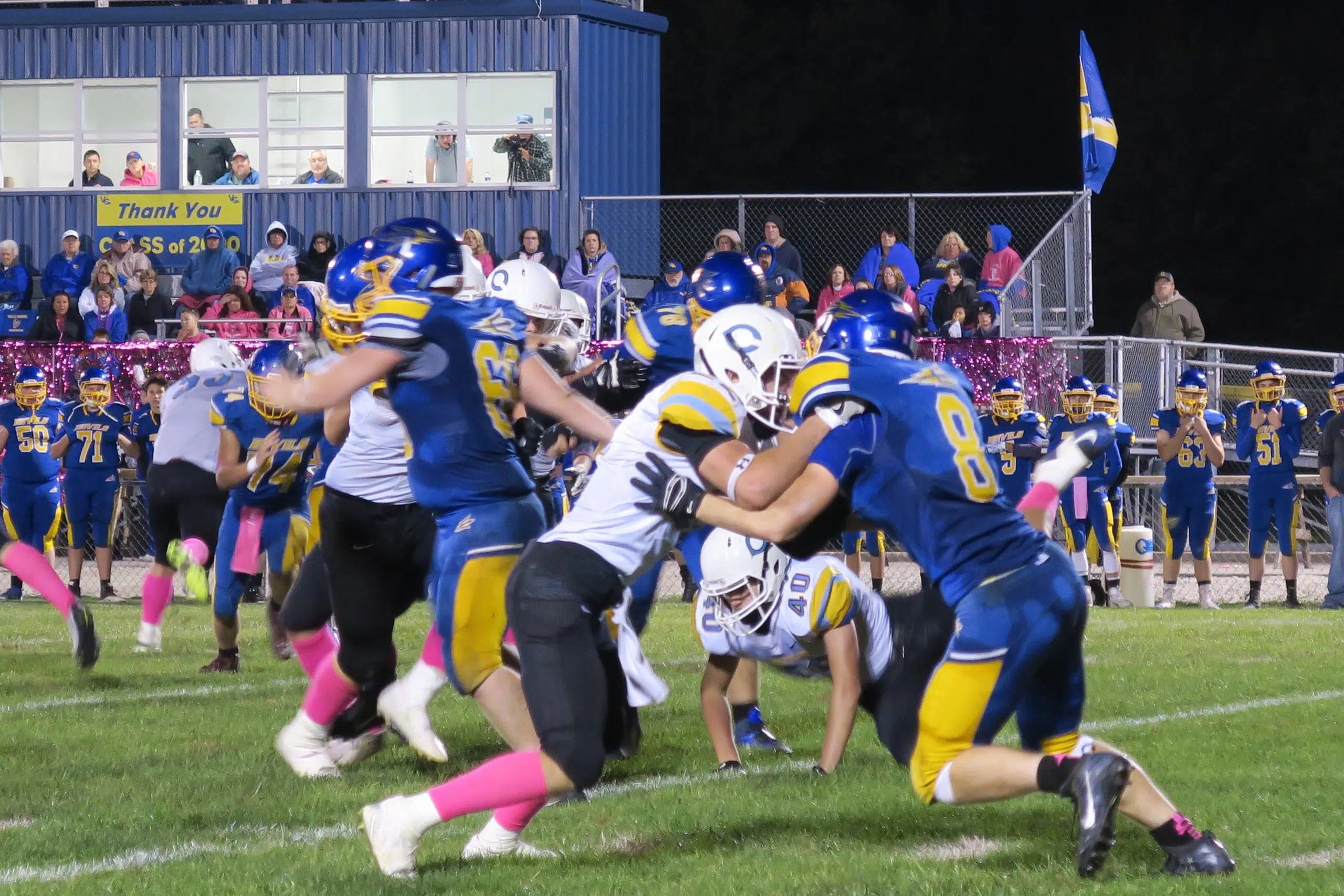 Cumberland High School defeated Villa Grove in a shut out game, putting them 5 – 0 in the conference. The game itself was one sided and gave the opportunity for Cumberland to show off both their passing game and their defensive game. These two things would prove to be what led Cumberland to success throughout the game.
In the first quarter alone Cumberland through some successful key passing plays and managed to score 22 points, putting themselves in a large lead moving into the second quarter. Neither team would score in the second quarter. Both teams in the second half proved their defensive teams to be evenly matched.
In the third quarter we would see once again Cumberland show off their passing game and rounding up the final points of the game by the end of the third quarter. By the end of the third quarter Cumberland would score 23 more points, leaving the final with 44 – 0 Cumberland defeating Villa Grove.