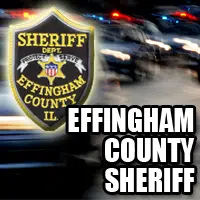 The investigation continues into a stabbing in Dieterich Friday.
Authorities identified that the individual who was stabbed as 19-year-old Skyler L. Roley, of Dieterich. He was airlifted from the scene to Carle Hospital in Champaign. The Effingham County Sheriff's Office says that all of the involved parties have been identified and there is no danger to the public.
Two individuals have been arrested for their involvement with the incident. 18-year-old Brayden L. Aldredge, of Effingham, and 34-year-old Adam J. Pipkins, of Effingham, are both in custody and charged with Mob Action, a Class 4 Felony.