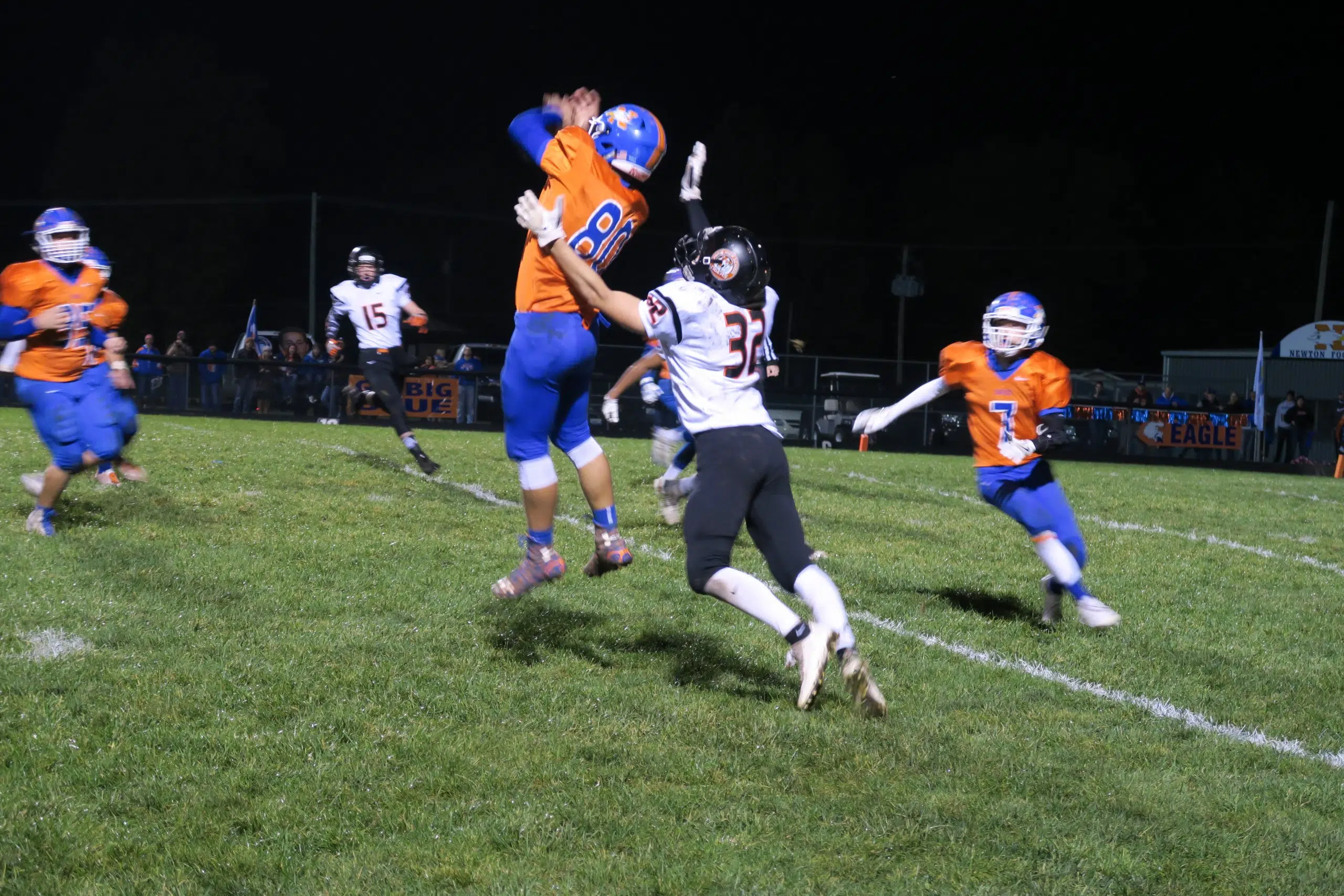 The Newton Eagles faced off against the Paris Tigers in a home conference game Friday night. However, the night would prove to be in Newton's favor as they continued their undefeated streak by defeating Paris 63 to 27. Throughout the game we would see Newton show off both their precision with their passing game and there top quality defense game which would lead them to this big win.
In the first quarter both teams seemed evenly matched. Both teams focused on their passing game to carry them in the first half, however, we would only see Newton score as a result. Moving into the second quarter we would see some of the best parts of the entire game. Early in the second quarter we would see Newton score, putting them at 6 points, unfortunately they would miss their field goal attempt. Eventually, we would see twice in the game Newton's defense being pushed back to the goal line by Paris. However, Newton did not make it easy for Paris to score. In fact Paris would not score after driving themselves to the goal line.
Paris then got a turnover on down and Newton took over from the 1 yard line. Immediately after Newton would score on a 99 yard touchdown run putting Newton ahead 14 to 6. This however would not be the last time we see this situation occur. Immediately after Newton score Paris had a second opportunity to score. Once again Paris drove their team to the goal line and once again Newton managed to hold them off for a turnover. Newton then scored once again Newton now leads 21 to 6 in the second quarter.
Newton would score once again in the second quarter, making the score 28 to 6 with only about a minute left in the quarter. At this point Paris needed another touchdown going into halftime to have a fighting chance in the second half. Luckily this would be the case. Paris after a successful drive in the last minute of the first half managed to pull off getting a touchdown and a 2 point conversion making the score Newton leads Paris 28 to 14 going into the second half.
Going into the second half we would see a much more aggressive Paris offense. This offense in the second half would lead them to getting 13 more points in the second half. However, this effort would prove to be not enough. Newton would manage to show off a much more aggressive offensive game in the second half. In the second half Newton would score 35 more points, making the final score Newton 63 and Paris 27.