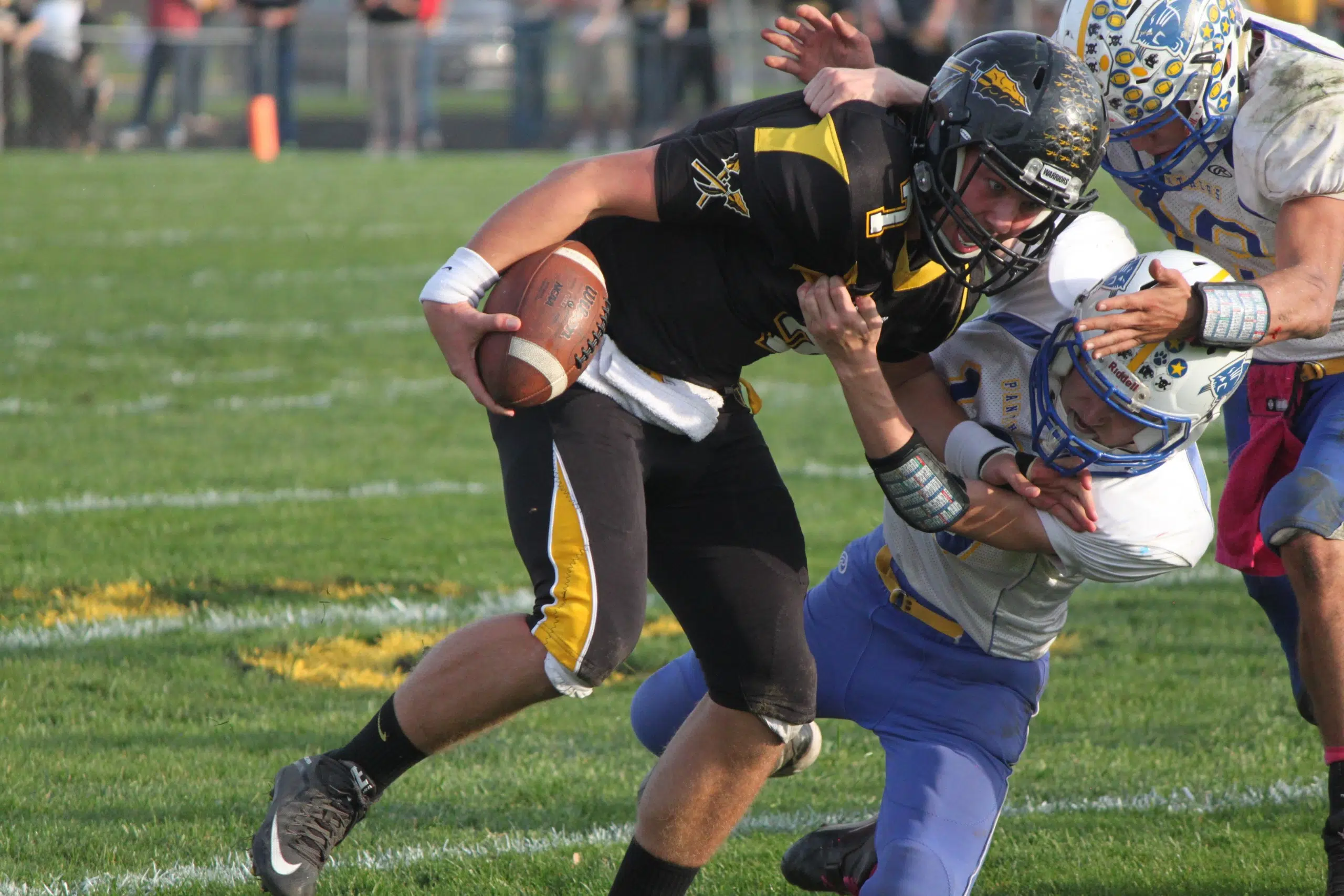 In their first playoff game the Tuscola Warriors managed to defeat the Oblong Panthers in their first playoff game of the season. The first quarter of the game was very much an evenly matched game of Football both teams were evenly matched in the first moments of the game Tuscola managed to successfully obtain the first touchdown however they missed the field goal. Oblong responded in the first half by successfully scoring a touchdown as well along with a successful field goal attempt ending the first quarter with Oblong leading Tuscola 7 to 6.
Tuscola in the second quarter would manage to come back ahead before the half. Tuscola before the half managed to hold off Oblong and successfully go on the offensive and score another touchdown along with a two point conversion placing Tuscola ahead of Oblong 14 to 7. Before the half Tuscola would then continue holding off Oblong until eventually by the end of the half Tuscola would score another field goal ending the half with Tuscola leading Oblong 17 to 7.
The second half would show of Tuscola at their best. The second half showed Tuscola going on the full offensive from the start of the second half. At the beginning of the second half Tuscola managed to get an interception resulting in a touchdown and successful field goal attempt putting Tuscola ahead 24 to 7 against Oblong. Immediately after Oblong received the kick return and during the return Tuscola managed to strip the ball from Oblong. Once Tuscola retained possession they once again score another touchdown and field goal, putting Tuscola ahead 31 to 7.
Tuscola would continue this heavy offensive push against Oblong throughout the rest of 3rd quarter. By the end of the 3rd quarter Tuscola would have two more successful touchdowns putting them ahead of Oblong 45 to 7 going into the 4th quarter. The final quarter of the game Oblong would still not be successful in scoring against Tuscola. Tuscola would eventually end the game with a final score of 52 to 7 against Oblong.