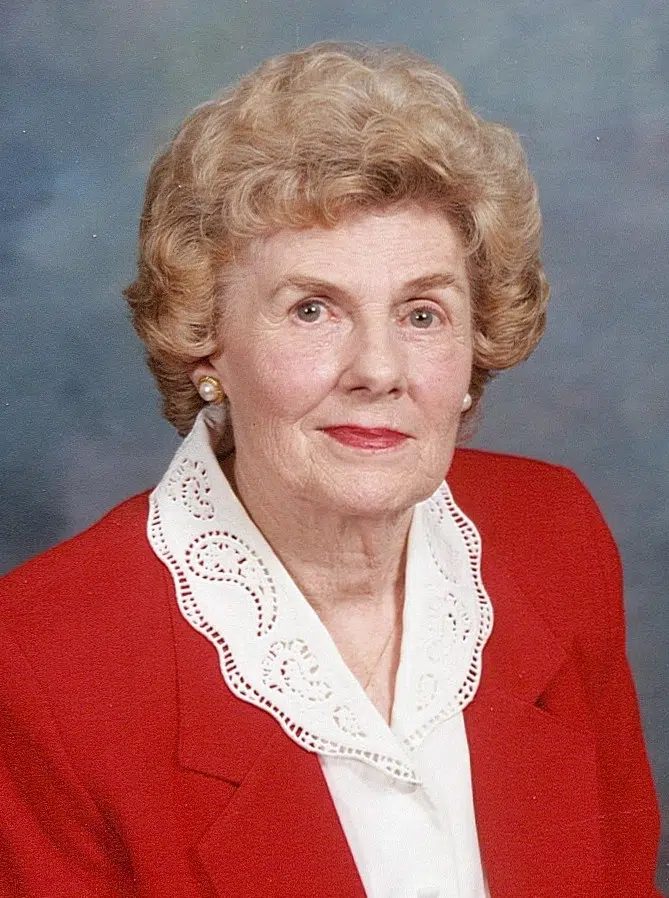 Joan Roberta Holmes Covey of Effingham, IL went home to be with the Lord on November 2nd, 2016.  She was born October 18th, 1927, the daughter of Gilbert & Pauline Beaumont, and grew up in Cowden, IL.  She married Charles Holmes, of Beecher City, IL, in 1951, and they lived there & in Cowden until they moved to Effingham in 1963.  They had one daughter, Melanie.  Charlie was an Illinois State Policeman until he retired in the 1970's.  Joan was a homemaker and also church secretary for First Presbyterian Church in Effingham in the 1960's.  They both had many friends and were active in the community throughout the years.  They lived across from Community Park on Temple Avenue.
In 2007 she married Francis Covey, formerly of Decatur, IL, and they lived in Hot Springs Village AR, where he had retired.  When he passed away in 2015, she relocated to Effingham and was living at The Glenwood.
Joan loved the Lord.  She never lost an opportunity to reach out to others.  She was a good friend to many, devoted to her family, and a wonderful wife, mother and grandmother.  She made her home a welcome place for all to come, and enjoyed writing cards and letters and keeping in touch with her many friends and family.  She loved to play piano, and was gifted at writing poetry.  A long-time member of Centenary United Methodist Church, she also participated in many Bible studies, spent time volunteering at The Cross at the Crossroads and taught Sunday School for over 50 years.
She left a legacy of love for all who knew her, a deep conviction in the saving grace of Jesus Christ, and the world a better place for having known her.  We miss her deeply, but rejoice she's with her Lord and Savior in heaven.
She is survived by her daughter Melanie (Russell) Medlin of Arlington Hts, IL, grandson Jon (Sarah) of Seattle, WA,  granddaughter Sara Medlin of Chicago, IL, stepdaughter Sheralyn Wills of Katy, TX, stepson Rodney (Jody) Covey of Temecula, CA, step-grandsons Michael (Leslie) Wills of Sugarland TX, Brian (Amy) Wills of Katy TX, Christopher (Brandi) Wills of Katy TX, Clayton Covey of Temecula CA, and step-granddaughters Kristin (Daniel) Landry of Katy TX,  Natalie & Danielle Covey of Temecula, CA, and twelve great-grandchildren.
She was predeceased by her parents, her husband Charles Holmes, her brothers James Beaumont & John Beaumont and her second husband, Francis Covey.
The funeral will be Monday, November 7th, at 11 a.m., at Centenary United Methodist Church, 203 E Grove Ave., Effingham, IL with visitation from 10 – 11 a.m. prior to the service.  A luncheon at the church will follow graveside services at Oakridge Cemetery.  Memorials may be made to Centenary United Methodist Church of Effingham, IL.  Lockart-Green Funeral Home of Shelbyville, IL is in charge of arrangements.  Friends and family are invited to share a story or light a candle in Joan's memory at www.lockartgreenfuneralhome.com.