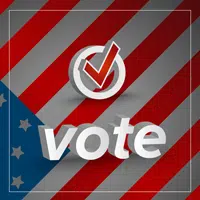 Sue Rennels, Coles County Clerk would like to remind voters that today (Monday, November 7, 2016) is the last day to Vote Early.
Anyone wanting to register or vote may come to the County Clerk's Office located on the first floor of the courthouse or Mattoon City Clerk's office located on the 2nd floor of Mattoon City Hall between the hours of 8:30-4:30 today.
Also, there is an Early Vote site set up at the Eastern Il University Bridge Lounge between 10:00-5:00 today.
Anyone interested in registering or voting may do so at any of these three locations.
Over 5,000 Coles County voters have taken advantage of early voting and have already cast their ballot.
If anyone has questions regarding their registration status or polling site may check on the county clerk's website at co.coles.il.us click on elections or call 348.0523.