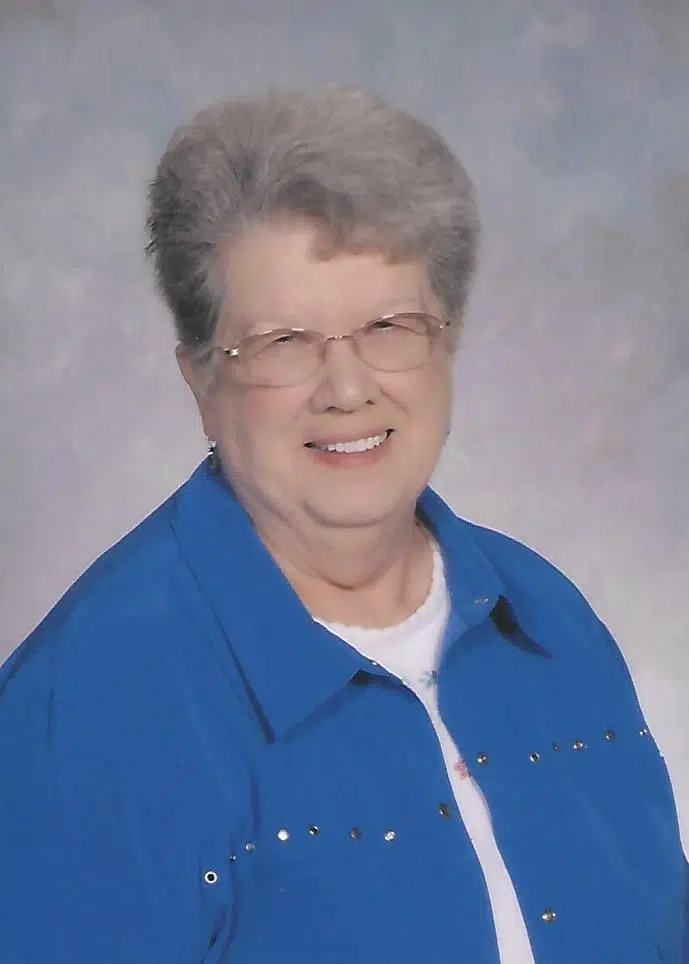 Shirley Ann Rodebaugh, 81, of Greenup, Illinois passed away on Saturday, November 5, 2016 at 9:35 pm at Carle Foundation Hospital in Urbana surrounded by her loving and devoted family.
Funeral services will be at 10:00 am on Wednesday, November 9, 2016 at the Barkley Funeral Chapel in Greenup, Illinois. Visitation will be from 5:00 to 7:00 pm on Tuesday evening at the funeral chapel. Burial will be in the Harmony Cemetery.
Shirley was born on June 27, 1935 in Charleston, Illinois the daughter of Robert and Agnes (St. John) Richardson. She was married to her high school sweetheart, Glen Richard  Rodebaugh on April 2, 1953 in Cornith, Mississippi.
Shirley was a loving wife and mother, life-long housewife and farmer's wife. She would help on the farm and raise the kids. She loved to cook, paint and sew. She made quilts for the kids, grandkids and great grandkids. She loved to spend time with her family and many friends.
She is survived by her husband Glen; sons Mike (Sheri) Rodebaugh of Toledo, Randy (Jenny) Rodebaugh and Mark Rodebaugh, both of Greenup; daughters Jane (Mark) Weaver of Greenup and Kathy (Tim) Deters of Sigel; Grandchildren Jeremy Rodebaugh, T.J. (Jennifer) Rodebaugh, Kirsten Hurst, Toby (Kim) Williams, Michelle Bauguess, Johnny (Alyson) Weaver, Kenny (Deidra) Weaver, Jennifer (Kyle) Heuerman, Troy (Tiffany) Binder, Tony (Stephanie) Binder, Kyle Deters, Danielle Deters and 19 great grandchildren. She was preceded in death by one sister and her parents.
Online condolences can be expressed at www.barkleyfuneralchapels.com