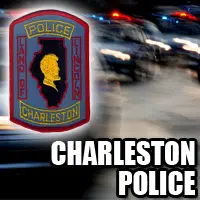 According to a Charleston Police Department Press Release, the suspect in the bank robbery that occurred on 8/31/16 at the Prairie State Bank and Trust Branch, at 1820 18th Street, has been identified and is in Federal custody.
The suspect, Samuel T. Gregg, 48, of Indianapolis, Indiana, was arrested in connection to a bank robbery in Jeffersonville, Indiana that occurred on 10/17/16.  Gregg's arrest in this incident lead to him confessing to multiple other bank robberies in Illinois and Indiana dating back to July 2015.  Gregg admitted to investigators that he chose banks in the area outside of Indianapolis in an attempt to prevent being recognized.
This case was resolved due to cooperation between multiple agencies, including the Jeffersonville, Indiana Police Department, Indianapolis Police, Indiana State Police, F.B.I., and the Charleston Police Department
The CPD would like to thank everyone who shared the original posts on this incident.  Sharing this information assisted in spreading the word through, not only the local community, but neighboring communities and police agencies.