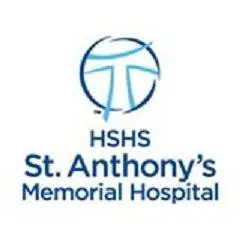 The Great American Smokeout will be held on Thursday, November 17 and HSHS St. Anthony's Memorial Hospital encourages those who smoke to join in to start improving their health.
The American Cancer Society marks the Great American Smokeout on the third Thursday of November each year by encouraging smokers to use the date to make a plan to quit, or to plan in advance and quit smoking that day. By quitting — even for one day — smokers will be taking an important step towards a healthier life – one that can lead to reducing cancer risk.
Tobacco use remains the single largest preventable cause of disease and premature death in the US, yet about 40 million Americans still smoke cigarettes – that's about 1 in every 5 adults. St. Anthony's encourages smokers join in the Great American Smokeout to take that step of quitting for even one day to reduce their dependence on tobacco.
Smoking Cessation Program
For those who are interested in quitting but don't know how, HSHS St. Anthony's Memorial Hospital will be offering a Smoking Cessation Class in January.  It will be held on Tuesdays from 5:30 to 7 p.m. in St. Anthony's Education Center, starting January 3, 2017 for four consecutive weeks (January 3, 10, 17 and 24).  Pre-registration is required, there is a $20 registration fee for the program, which will be refunded upon completion of the program. For more information regarding this program, contact HSHS St. Anthony's Community Programs at (217) 347-1529, or visit St. Anthony's web site at stanthonyshospital.org.
Lung Cancer Screening
For those at risk for developing lung cancer, when diagnosed early, lives can be saved.  The good news is that HSHS St. Anthony's Memorial Hospital's Lung Cancer Screening can do just that.
St. Anthony's Lung Cancer Screening is a quick, painless, non-invasive low dose CT scan which can detect nodules or spots on your lung which might be early indicators of lung cancer.  It takes just one-minute to have a scan which can potentially save your life.
If you have one or more of the following risk factors, you may benefit from a Lung Cancer Screening:
55 to 77 years old who have smoked at least a pack a day for 30 years or two packs a day for 15 years.
Current smoker.
Have quit smoking in the past 15 years, and are in relatively good health.
Do not have any general health exclusions, which include:
Life-limiting comorbid conditions.
Metallic implants or devices in the chest or back.
Requirement for home oxygen supplementation.
Treated for pneumonia in the last three months.
Recent history of Hemoptysis (coughing up blood).
Unexpected weight loss (greater than 15 pounds) in the last year.
CT scan of the chest in the last 12 months.
The cost of the screening is $175 and payment is expected at the time of the scan. Patients should consult with their insurance provider about coverage.
A physician's order is required for a Lung Cancer Screening.  If you would like to consider having this screening, please make an appointment with your family physician to have an informed discussion on the potential benefits, limitations and possible risks of having a Lung Cancer Screening. After reviewing and discussing the criteria for the Lung Cancer Screening, your physician will determine if you are a candidate for a Lung Cancer Screening.  For more information about St. Anthony's Lung Cancer Screening, call St. Anthony's Center for Advanced Imaging at (217) 347-1349, or visit St. Anthony's Web site at stanthonyshospital.org.
HSHS St. Anthony's Memorial Hospital is part of the Southern Illinois Division of Hospital Sisters Health System, which also includes HSHS St. Elizabeth's Hospital in Belleville, HSHS St. Joseph's Hospital in Breese, HSHS Holy Family Hospital in Greenville, and HSHS St. Joseph's Hospital in Highland.