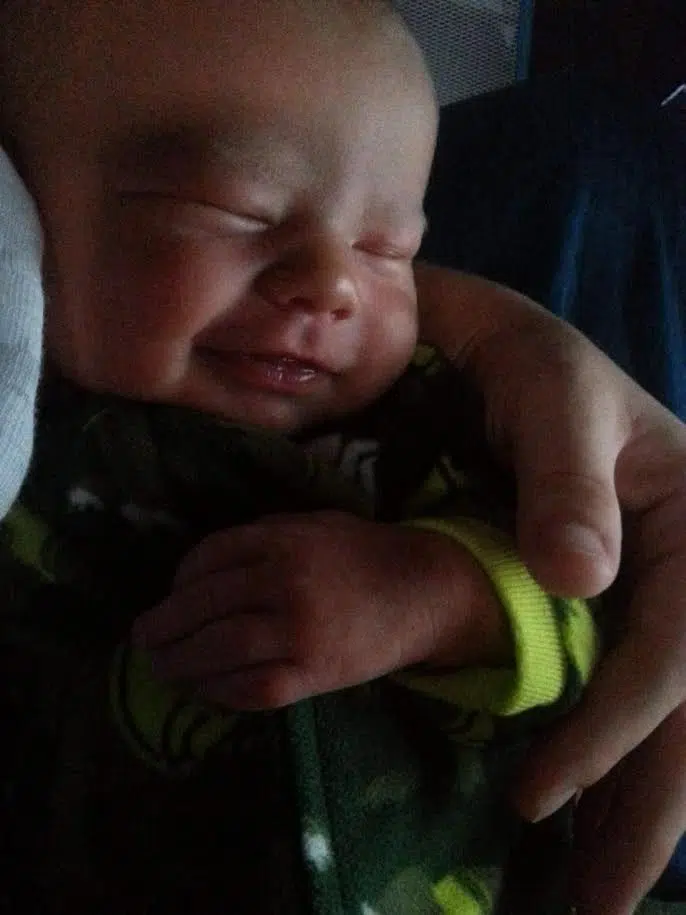 Phoenix Alexander Dhom, 23 days old, son of Jordan E. and Samatha (Torma) Dhom, of Newton, Illinois, passed away at 12:38 PM – Sunday, November 13, 2016, at HSHS St Anthony's Memorial Hospital in Effingham, Illinois.
Visitation will be held 5:00-6:00 PM – Thursday, November 17, 2016, at the Central Christina Church in Newton, Illinois, with a service of remembrance to follow.  In loving memory of Phoenix, memorials may be made to the family.  Arrangements are under the care of the Meyer Funeral Home in Newton, Illinois.  The obituary can be viewed and condolences left at www.meyerfh.com.
Phoenix Alexander Dhom, blessed this world and our family when he born on Friday, October 21, 2016, at 7:09 PM at Crawford Memorial Hospital in Robinson, Illinois. He left our lives, but never our hearts, on Sunday, November 13, 2016.
Phoenix filled our lives with joy and wonder in three short weeks. He was loved and will be greatly missed by his parents, Jordan and Samantha Dhom, his big sister, Ava and his big brothers Draven and Gavin.  He will also be missed by his grandparents David and Audrey Dhom, Ray and Lisa Lang, Chad and Mindy Rogers, and Kenny Torma. His great-grandparents Dale and Eva Hood, Dave and Shirley Dhom, Ken and Carol Torma, David and Janis Schmid and Rita Rogers. Aunts Cyndel Dhom, Lisa Hood, Alissa Stimson, Chandra, Ellie, Hailey, Shelby Rogers, ShaKell Keener. Uncles Chris Dhom, Justin Torma, Maverick Goss, Brent, Dylan and Ethan Rogers, Stephen and Dalin Keezer and many other extended family members.
Phoenix was preceded by his great-grandparents Ray and Doris Lang, and Butch Hall.
Phoenix will be remembered by family and friends for the joy he inspired in those that met him.