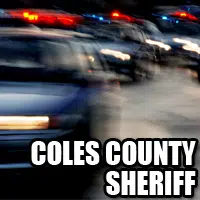 The Coles County Sheriff's Office needs the public's assistance identifying suspect from a Disorderly Conduct/Battery on Osage Rd rural Charleston on Thursday, November 3, 2016.
An unknown, heavyset white male, possible in his 30's or 40's, with a gray five o'clock shadow drove an older Dodge pickup truck, single cab, possible blue in color, to Osage Rd and lured a victim to the truck by asking for directions. Once the victim was at the truck, the suspect grabbed the victim by his hair, and cut the victim's hair using scissors.
Anyone able to identify the male suspect is encouraged to contact the Coles County Sheriff's Office at (217) 348-0588, message them through Facebook , call Crime Stoppers at 866-345-8488, or visit the Crime Stoppers website.