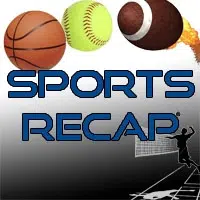 The Charleston girls basketball team is 2-0 on the season after last night's win over Altamont. The Lady Trojans collected a 70-42 victory at Baker Gym. Other girls basketball winners last night included Tuscola over Tri-County and St. Elmo/Brownstown over Shelbyville.
The Eastern Illinois women's basketball team couldn't hang on to a slim first half lead as Wright State won 71-61 Thursday evening thanks to a big second half effort. Following the loss the Panthers drop to 2-1 on the season while Wright State improves to 3-0. Three Panthers scored in double figures led by Allison Van Dyke with 15 points. Erica Brown broke double digits in rebounds finishing the game with 12, but EIU was out-rebounded by the Raiders 37-33 for the game.
Eastern Illinois led 44-33 at the half but the Panthers opened the second half cold from the floor as they lost 74-69 at Saint Louis on Thursday night.SLU improved to 2-1.  EIU fell to 1-2 and will host Western Illinois at 7 p.m. on Saturday night in Lantz Arena.
The Carolina Panthers built a 23-3 lead and held on for a 23-20 win over the Saints on "Thursday Night Football".  Cam Newton threw for 192 yards and a touchdown to help Carolina improve to 4-and-6.  New Orleans is also 4-and-6.
Fifth-ranked Louisville's College Football Playoff hopes are dashed after suffering a 36-10 road loss to Houston.  Heisman hopeful Lamar Jackson was held to only 33 yards rushing on 25 carries.  Jackson was also sacked 11 times in the loss.
Cubs third baseman Kris Bryant is the National League's Most Valuable Player.  A year after being named NL Rookie of the Year, Bryant hit .292 with 39 home runs and 102 RBI this season.  The 24-year-old also led the NL with 121 runs scored.
Angels outfielder Mike Trout is the American League MVP.  The 25-year-old Trout earned the honor for the second time in his career after batting .315 with 29 home runs, 100 RBI and 30 stolen bases this season.
The Astros are giving their lineup a makeover.  Houston acquired catcher Brian McCann in a trade with the Yankees yesterday.  Multiple reports also say the 'Stros have signed free-agent outfielder Josh Reddick to a four-year deal.
Jimmy Butler had 20 points and 12 rebounds to lead the Bulls to an 85-77 win over the Jazz in Utah.  Dwyane Wade added 18 points for Chicago, which has won the first two on its six-game circus road trip.  Chicago's trek continues tomorrow against the Clippers in LA.
David Perron scored a power-play goal late in the second period to lift the Blues to a 3-2 win over the Sharks at Scottrade Center.  Jaden Schwartz scored a pair of goals for St. Louis, which got 29 saves in net from Jake Allen.  The Blues host the Predators tomorrow night.
Jeremiah Tilmon made the announcement yesterday that he will be playing his college basketball at Illinois. The five-star center from East St. Louis signed his letter of intent, giving head coach John Groce an exciting new prospect to work with starting next year.
Tonight is "Meet the Trojans" night at Charleston High School. Your admission price will go to Special Olympics. Olympians will also be on the court shooting around with the Trojans at 5:30 prior to the scrimmages. Cost is two dollars for adults and one dollar for students.