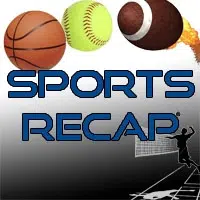 Men's college basketball:
Bradley snapped the EIU Panthers' winning streak at 3-games with an 87-83 overtime victory last night.
Illinois outscored North Carolina State 56-to-41 in the second half to post an 88-74 in the ACC / Big Ten Challenge.  Malcolm Hill had 22 points and nine rebounds.  In other games of the challenge, Duke beat Michigan State, Wisconsin over Syracuse, Notre Dame remained undefeated with a win over Iowa, Pittsburgh beat Maryland, Penn State topped Georgia Tech.
Top 25 winners – Villanova, Kansas, Xavier, and Creighton.  Valparaiso defeated #25 Rhode Island.
Girls' high school basketball winners:
Charleston, Tri-County, St. Anthony, and Lawrenceville
Boys' winners:
Shelbyville, Dieterich, St. Anthony, Oblong, Vandalia, Neoga, Marshall, Arthur-Lovington/Atwood-Hammond, Villa Grove/Heritage, red Hill, and Brownstown/St. Elmo