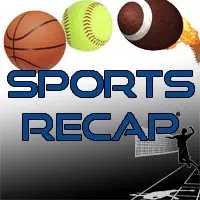 Mattoon remained undefeated, by the slimmest of margins, 46-45 over Effingham.  Sierra Thompson finished with a double-double, with 18 points and 17 rebounds, and Avery Jackson had 15 points.
It was the Paige Swango show, as she scored more than half of Charleston's points, finishing with 33 in the Lady Trojans' 65-42 victory over Salem.
Newton was a 63-26 winner over Robinson, Dieterich lost to North Clay, Arcola was ten better than University High, St. Anthony topped CH/BC, 55-21, Sullivan outscored Warrensburg-Latham 15-4 in the fourth quarter, en route to a 51-35 victory, South Central beat Ramsey, Arthur-Lovington/Atwood-Hammond took down Villa Grove-Heritage, 55-40, Martinsville defeated Decatur Christian, Tuscola over Shelbyville, and Flora lost to Christ Our Rock Lutheran.