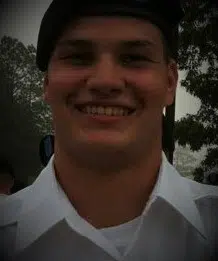 Dakotah Dean Beck, 25, of Shelbyville, IN passed away on Wednesday, December 7, 2016, at Major Hospital Shelbyville, IN. He was born on Thursday, June 27, 1991 in Peoria, IL, the son of Ronald D. Beck and Cheryl Wirth.   He worked for Buffalo Wild Wings and was an avid reader.
Dakotah is survived by his mother Cheryl Wirth, stepfather Jim Wirth, siblings Ashley (Michael) Madden, Brandon Gunter, Jamie Wirth, Jenna (Bobby) Kirts, Sean Beck and Austin Beck, grandparents Doris Beck Soldner, Jerry and Betty Lehman.  He was preceded in death by his father, Ronald D. Beck, grandfathers Larry Parrish and Marvin "Skip" Beck.
A gathering for friends and family will be held from 5:00-7:00 p.m. on Monday, December 12, 2016 followed by a memorial service at 7:00 p.m. at Lockart-Green Funeral Home in Shelbyville, IL.  A private burial will take place at a later date.  Memorials may be made to St. Jude Children's Research Hospital, 262 Danny Thomas Place, Memphis, TN 38105.
Arrangements are being handled by Lockart-Green Funeral Home, Shelbyville, IL.  Family and friends are invited to share a story or light a candle in Dakotah's honor at www.lockartgreenfuneralhome.com.