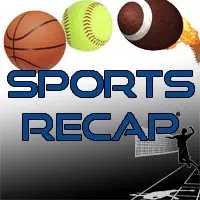 Mattoon put 44 on the board in the second half to pull away from Salem, 70-35.  Bella Coffey led the way with 20 points, including six 3-pointers.
Paige Swango drained seven 3's and finished with 29 points as Charleston cruised, 74-36 over Taylorville.
Neoga had three players in double-figures led by Jaycie Roy's 15, and the Lady Indians improved to 11-1 with a 63-18 rout of Cumberland.
Tri-County upped its record to 9-2 with a 56-35 victory over Arthur-Okaw Christian.
Carsyn Fearday led Effingham's charge with 21 points as the Hearts took down Mt. Zion, 50-30.
Windsor/Stew-Stras was a 43-37 winner over Oblong, Sullivan defeated Meridian, Newton over Red Hill, Arcola lost to Tolono Unity, CH/BC beat Ramsey, Tuscola rallied for a 53-52 win over Central A&M, Marshall topped Olney, Shelbyville came up short to Warrensburg-Latham, T-town was ten better than St. Anthony, Altamont over North Clay, Pana got to the .500 mark with a 53-38 win over Piasa Southwestern, and South Central lost to Woodlawn.