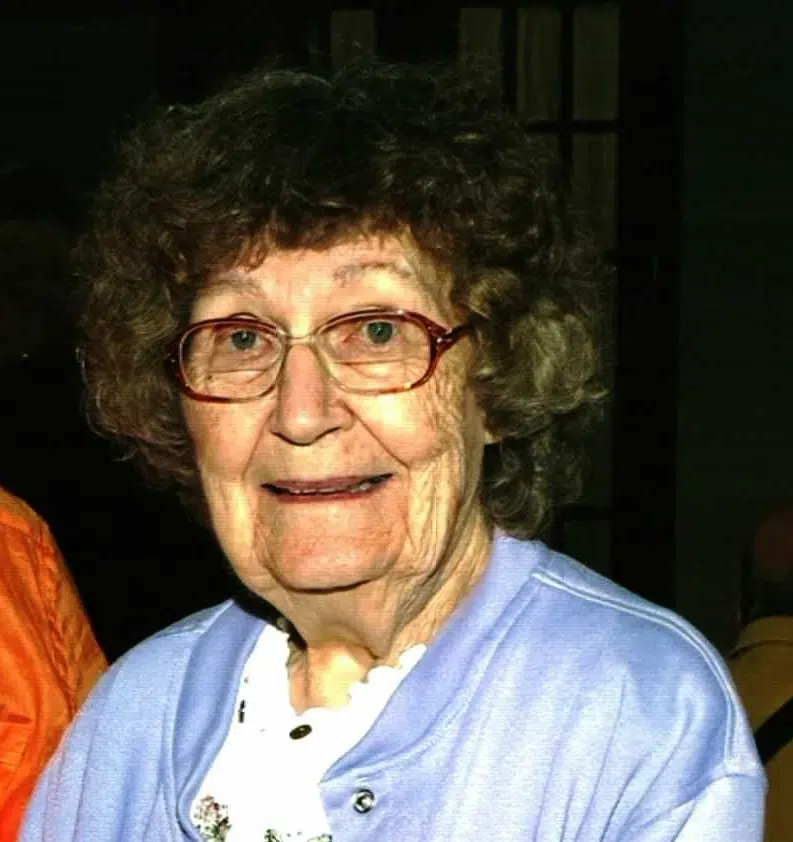 Marjorie Ruth Ritchie, 92, of Windsor, passed away Thursday, December 15, 2016 at Mercy Medical Center in Dubuque, IA.
Funeral services will be 11:00 a.m. Tuesday, December 20, 2016 with Pastor Donald Winch officiating at the Lovins-Lockart Funeral Home in Windsor. Visitation will be 4:00 p.m. to 7:00 p.m. on Monday, December 19, 2016 at the Lovins-Lockart Funeral Home, Windsor.   Burial will be in the Windsor Cemetery.
Marjorie was born January 29, 1924 in Rosamond, IL she was the daughter of John and Mildred (Simpson) Slater.  She and Malvin "Bill" A. Ritchie, Jr. were united in marriage on August 14, 1944 in Norfolk, VA.  He preceded her in death on May 14, 2009.
Marjorie, was a life-long Windsor resident, and owner/bookkeeper of Windsor Supply Company until the earlier 1980's.  Previously employed at H. Post & Sons, head bookkeeper at Houdaille-Hershey Co. (a secret Manhattan Project site during WWII) in Decatur, Windsor Telephone Co., H & R Block 30+ years and VITA both in Mattoon the last few years.
She graduated from Windsor High School in 1941 and attended the University of Illinois, was a member of the Windsor Christian Church and Windsor American Legion Auxiliary. Thru the years she enjoyed bowling, playing cards, square dancing, ceramics and painting.
She loved her family very much.  Those left to honor her memory include two daughters Daphne (Gene Differding) Ritchie, of Bellevue, Iowa and Debbie (Ted) Gandy, of Decatur, one brother and several nieces and nephews.  Preceding her in death were her parents and husband.
Memorials may be made to Windsor American Legion or the American Cancer Society.   Marjorie's family invites friends to share a story or light a candle in her honor at www.lockartgreenfuneralhome.com.