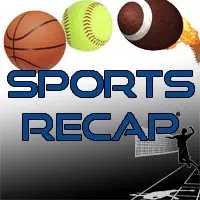 LaMarcus Aldridge scored 33 points to lead the Spurs to a 119-100 win over the Bulls in San Antonio.  Dwyane Wade poured in 24 points for Chicago, which has dropped three straight to dip to 14-and-16 on the year.  The Bulls are right back in action tonight against the Pacers at the United Center.
The Steelers are AFC North champions.  Pittsburgh clinched the division crown with a thrilling 31-27 win over the rival Ravens.  Antonio Brown stretched out for the game-winning touchdown with nine seconds left.  Baltimore has been eliminated from playoff contention.
The Chiefs are heading back to the playoffs.  The Chiefs cruised to a 33-10 rout of the Broncos on Christmas night in KC.  At 11-and-4, the Chiefs can capture the AFC West title with a win at the Chargers and a Raiders loss to Denver next Sunday.
The field for the AFC playoffs is set.  The Dolphins claimed the final spot when the Chiefs beat the Broncos last night.  The Texans secured the AFC South title Saturday night.  The Patriots sit alone atop the conference at 13-and-2.
The Colts are officially eliminated from playoff contention following a 33-25 loss to the Raiders in Oakland on Saturday.  Andrew Luck threw for 288 yards, two touchdowns and two interceptions for the Colts, who fell to 7-and-8.  Indy closes the regular season at home against Jacksonville on Sunday.
Kyrie Irving's jumper with 3.4 seconds left gave the Cavaliers a 109-108 win over the Warriors in Cleveland.  The Cavs rallied from a 14-point deficit in the fourth quarter in the first meeting between the teams since last year's NBA Finals.
The Celtics held off the Knicks, 119-114. Russell Westbrook collected 31 points and 15 assists to lead the Thunder to a 112-100 win over the Timberwolves.
It's a busy week of holiday tournament basketball action. We will have coverage of the Mattoon and Charleston boys' teams from the Effingham/Teutopolis tournament. The Green Wave games can be heard on 101.3 WMCI starting Tuesday at 11:30am. Hear the Trojans on 92.1 The Axe starting Tuesday at 9:30am. You can Tri-County Titans' games as they host their own tournament on Victory 103.9 starting Tuesday night at 7:30. All games are streamed online at myradiolink.com.
The college football bowl season continues today with three games. At 11am, it's the St. Petersburg Bowl between Miami of Ohio and Mississippi State. At 2:30, the Quick Lane Bowl features Maryland and Boston College. At 5pm, it's the Independence Bowl between North Carolina State and Vanderbilt.
The final Monday Night NFL game of the season happens in Dallas tonight as the Cowboys host the Detroit Lions. All games next week take place on Sunday to finish out the regular season.