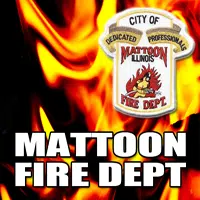 According to a Mattoon Fire Department press release, the Mattoon Fire Department responded to a working structure fire at 913 N. 10th Street, Friday, December 30, 2016, at 6:10 a.m. Upon arrival on the scene, fire crews reported smoke and flame showing from the residence and requested a box alarm assignment.
Fire crews entered the structure, and worked to extinguish this fire. The fire was contained to a utility closet and the attic area directly above. Smoke and water damage was noted throughout the residence.
No occupants were home at the time of the fire. Two occupants were displaced as a result of the fire. The origin and cause of the fire was determined to be inside a utility closet and was accidental.
The Mattoon Fire Department was assisted by the Charleston Fire Department, Mattoon Police Department, and Mattoon Public Works. Fire department personnel cleared the scene at 8:41 a.m.
The Mattoon Fire Department reminds all citizens to keep combustible items at least three feet away from hot water heaters and other heat generating appliances. Also make sure you maintain a working smoke alarm and practice a home escape plan.