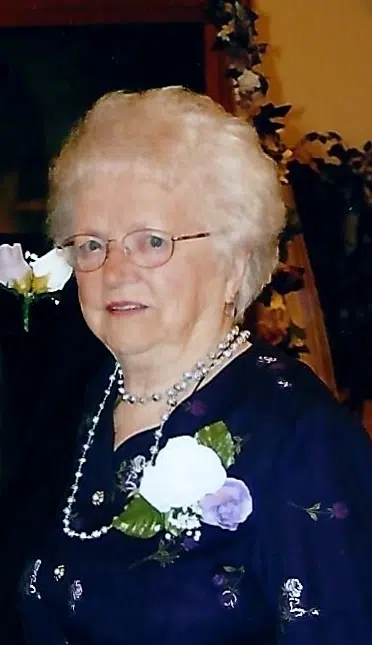 Helen Kathryn Strader, 97, of Toledo, Illinois passed away at 9:29 am on Monday, January 02, 2017 at HSHS St. Anthony's Memorial Hospital.
Memorial visitation will be from 4:00 to 7:00 pm on Thursday, January 5, 2017 at the Friends Grove Church in rural Toledo. Burial will be at a later date. The Barkley Funeral Chapel in Toledo is assisting the family.
Kathryn was born on January 12, 1919 in Charleston, Illinois, the daughter of Walter and Inez (Tanner) Schnorf. In 1936, she married Robert Carlen and in 1951 married Clarence Strader. Clarence preceded her in death in 1972. She is survived by her children Gene (Donna) Carlen of Greenup, Chris (Teresa) Strader of Toledo and Christine (Roger) Brashear of Flat Rock, IL; step children Wanda Howard of Trilla and Beverly (Kenny) Keach of Hidalgo; half-brother Emery Gast Jr. of Toledo;  seven grandchildren; twelve great grandchildren, several step great grandchildren and step great-great grandchildren. She was preceded in death by her parents and step-son Paul Strader, two brothers and one sister.
Kathryn stitched shoes at Brown and Ettelbrick Shoe Factories. She also worked at Eats & Treats. She attended Friends Grove Church.  In lieu of flowers, memorials may be made to the Sumpter Township Library. Online condolences can be expressed at www.barkleyfuneralchapels.com.