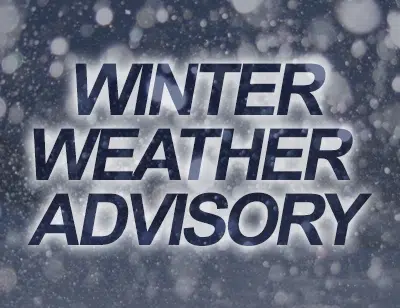 The National Weather Service in Lincoln has issued a Winter Weather Advisory for Shelby, Cumberland, Clark, Effingham, Jasper, Crawford, Clay, Richland, and Lawrence Counties for Thursday, January 5th from 2 AM to 3 PM.
At this time snow is expected to start falling around 2-3 AM and then diminish from the west during mid afternoon Thursday. The snow is expected to be the heaviest along and south of I-70.
The winter weather advisory could result in 2-4 inches of snow and impact travel conditions, especially on bridges, overpasses, and untreated roads. Expect limited visibility and please use caution while driving.