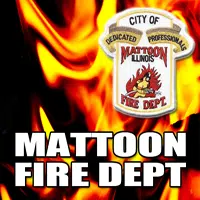 According to a press release from MFD, the Mattoon Fire Department responded to a working structure fire at 217 Woodlawn, Sunday, January 8, 2017, at 9:06 a.m. Upon arrival on the scene, fire crews reported smoke and flame showing from the residence and requested a box alarm assignment.
Fire crews entered the structure, and worked to extinguish this fire. The crews were met with difficulties due to building construction. Fire, Smoke and water damage was noted throughout the residence. The house is more than likely a total loss.
Occupants were home at the time of the fire. No injuries reported. The origin and cause of the fire was determined to be caused by a candle and was accidental.
The Mattoon Fire Department was assisted by the Charleston Fire Department, Mattoon Police Department, and Mattoon Public Works, Dunn's and MJ ambulance services, Ameren gas and electric. Fire department personnel cleared the scene at 12:10 p.m.
The Mattoon Fire Department reminds all citizens of some candle safety points below. Also make sure you maintain a working smoke alarm and practice a home escape plan.
Candle Safety
Candles should be placed in a sturdy candle holder.
Handheld candles should not be passed from one person to another at any time.
When lighting candles at a candle lighting service, have the person with the unlit candle dip their candle into the flame of the lit candle.
Lit candles should not be placed in windows where a blind or curtain could catch fire.
Candles placed on, or near tables, altars, or shrines, must be watched by an adult.
If a candle must burn continuously, be sure it is enclosed in a glass container and placed in a sink
Candles should be out of the reach of children and Pets