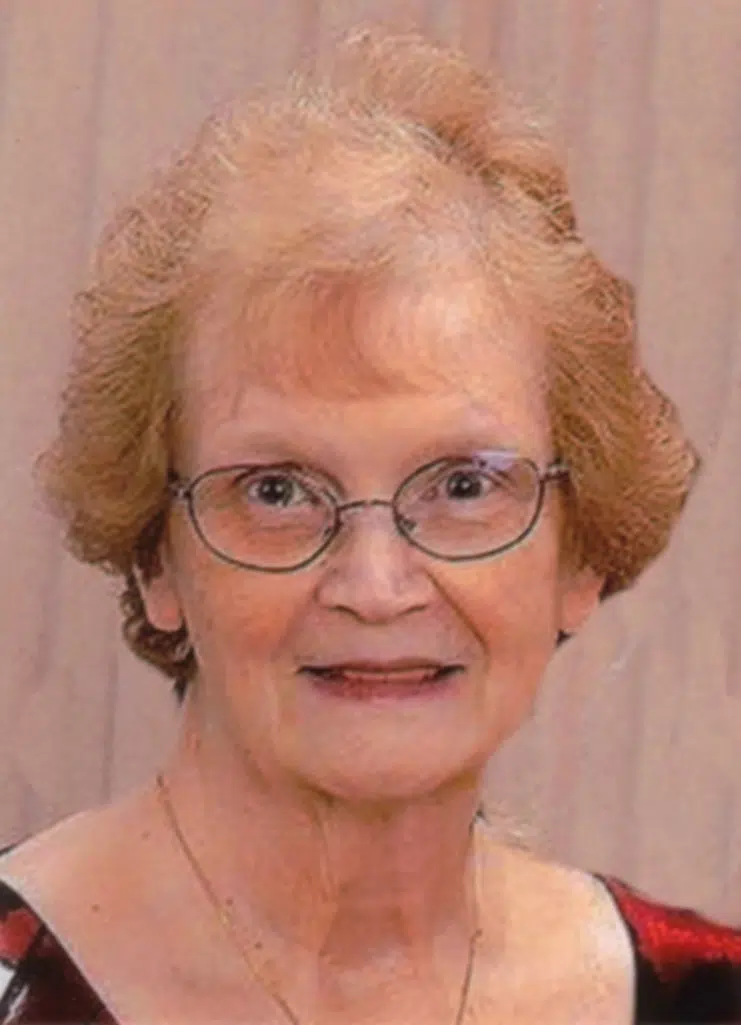 Ann Marie Conn, age 67, of Toledo, Illinois, formerly of Lewis, Iowa, passed away at 11:50 A. M., Monday, January 9, 2017, in the Cumberland Rehab & Health Care Center of Greenup, Illinois. Ann was born March 11, 1949, in Brookings, South Dakota, the daughter of Ralph and Edna (Brunick) Schrader. She married Barry Lee Conn, March 29, 1969, in Souix Falls, SD.
Ann was a housewife, a homemaker and a retired cashier.  She was a member of the First Christian Church and the Community Choir, both of Neoga, IL.  Ann loved gardening, reading, camping, singing, spending time with her family and friends.
Ann leaves her husband, Barry Lee Conn of rural Toledo, IL; three children, Christopher Lynn Conn and wife Angela of Charleston, IL, Darlene Kay Hopkins and husband William of Hopedale, IL and Ellen Marie Conn of Columbus, OH; one brother, Terry Schrader and wife Marlo of South Lake, TX; one sister, Connie Sauer of Harrisburg, SD; four grandchildren, Olivia and Ryan Conn and Luke and Leah Hopkins.
Ann was preceded in death by her parents and one brother, Lloyd Schrader.
Memorials may be made to the First Christian Church, 190 East Sixth St., Neoga, IL 62447.
Memorial Services will be held at 10:30 A.M., Saturday, January 14, 2017, in the First Christian Church of Neoga, with Pastor, Mel Workman, officiating. Visitation for family and friends will be held from 5:00 P.M., to 8:00 P.M., Friday, January 13, 2017, at the First Christian Church of Neoga. The Swengel-O'Dell Funeral Home of Neoga, is in charge of arrangements.
On line condolences may be expressed at swengel-odell. com