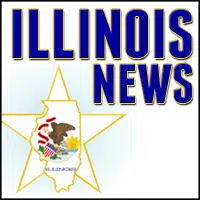 Two presentations this weekend will inspire a love of history among people of all ages and explain how to volunteer at Springfield's historic sites.
The first takes place Saturday, Jan. 14, at the Old State Capitol State Historic Site from 11 a.m. to 1 p.m.
The second is at the Dana-Thomas House State Historic Site on Sunday, Jan. 15, also from 11 a.m. to 1 p.m.
The theme for both is "Inspire the Next Brave Dreamer." Margo Carlen, volunteer coordinator for state historic sites in Springfield, will discuss the extraordinary people who made history at these sites, from Abraham Lincoln to Frank Lloyd Wright, and explain how volunteers help bring that history to life.
Historic sites in Springfield include the Dana-Thomas House, Lincoln Tomb, Old State Capitol, Vachel Lindsay Home and Executive Mansion.
Information will also be available on volunteering at the Springfield & Central Illinois African-American History Museum, the Illinois State Museum, the Abraham Lincoln Presidential Library and Museum, and the Lincoln Home National Historic Site.
Most state historic sites in Springfield are operated by the Illinois Historic Preservation Agency. IHPA protects the state's historic resources, which contribute to education, culture and the economy. IHPA sites include ancient burial mounds, forts and buildings erected by settlers, and homes connected to famous Illinoisans.