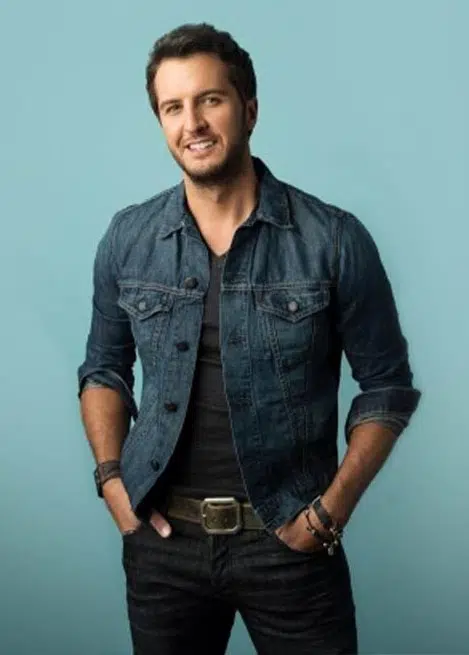 County music singer/songwriter Luke Bryan spent the majority of his life thinking he would work in agriculture.
"Farming is pretty brutal, but you know it's also a very fulfilling life," he once said in an Associated Press interview.  "I could have farmed the rest of my life and really had a fun, happy enjoyable life."
Instead, he chose to concentrate on his music.  And, "I think I picked the right profession," he added.
The Georgia-born megastar – and the son of a peanut farmer — didn't forget his roots, however.  Bryan launched the first of what has become an annual tradition – the Luke Bryan Farm Tour – in 2009, and has since performed before hundreds of thousands of fans in farm-based venues throughout the south.  In turn, ticket sales proceeds from those concerts have generated dozens of scholarships for local college students from within the communities the tour visits.
College-bound individuals from the east-central Illinois region who plan to attend Eastern Illinois University will be among the latest to reap financial benefit from Bryan's efforts.  Four local students will receive a one-time $2,000 EIU Luke Bryan Farm Tour Scholarship, made possible, in part, through Bryan's Oct. 15, 2016, Farm Tour performance in Effingham.
Applicants must meet the following qualifications:  Must be a high school senior due to graduate in Spring 2017; must attend high school in Coles, Clark, Cumberland, Douglas, Edgar, Effingham, Moultrie or Shelby county; must have a personal background or connection in agriculture and/or farming; must complete the online application form and submit a personal statement/essay (see below); must submit at least one letter of recommendation from a teacher, principal, supervisor or mentor; and must be admitted to Eastern Illinois University by March 15, 2017.
All scholarship application materials are due by March 15, 2017.  Applications and letters of recommendation can be submitted via the scholarship website (https://www.eiu.edu/lukebryanscholarship/).
Personal statements/essays must address one of the following:
How has agriculture been an essential part of your life and what civic, moral or other responsibilities have developed from this lifestyle? How will these values help you be successful at EIU?
Farming communities rely heavily on stewardship in order to survive. When have you witnessed this in your community? Explain how this experience impacted you and how it will shape your future at EIU.
Traditionally, country music is the voice of working class Americans. Choose a Luke Bryan song or lyric and express how his music embodies a theme in your life. How will this benefit you while at EIU?
Agriculture and/or farming requires dedication, skill and perseverance. Who is your mentor and how has their background in agriculture directly or indirectly taught you these attributes? Please include a narrative or example.
For more information on the EIU Luke Bryan Farm Tour Scholarship or the process to apply to EIU, contact Molly Button at mmbutton@eiu.edu; 217-581-2299. Or, contact the Office of Admissions at 877-581-BEIU(2348), admissions@eiu.edu or  https://www.eiu.edu/admissions.php