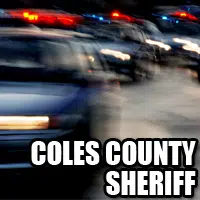 The Coles County Sheriff's Office is asking for information regarding recent arson and theft incidents.
Officials say the arson occurred on December 22nd at M&M Salvage Yard when a man set fire to a vehicle.  The theft happened a on New Year's Eve at I&I Deli in Ashmore, when a man opened a soft drink vending machine and removed money from it.
If you have any information on the suspects, please call Coles County Crime Stoppers at 1-866-345-8488, or private message them on their Facebook page.