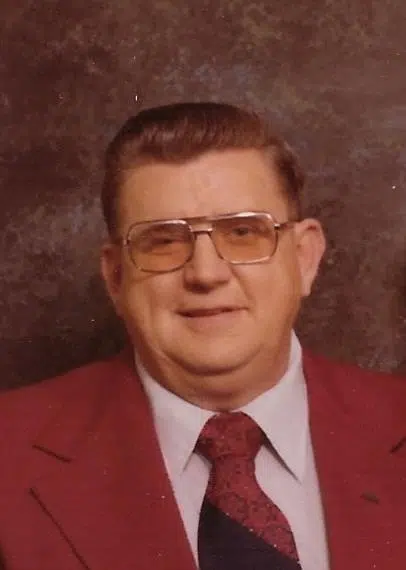 Carl Edward Mast, age 83, of Des Moines, Iowa, and formerly of Wheeler and Effingham, Illinois, passed away at 8:19 PM – Friday, January 13, 2017, at Iowa Methodist Medical Center in Des Moines, Iowa.
Funeral services celebrating the life of Carl will be held at 2:00 PM – Friday, January 20, 2017, at the Latona Church of Christ in Latona, Illinois, with Jonathan Mast and Nate Hagen officiating.  Burial will be in the Bailey Cemetery west of Latona, Illinois.  Visitation will be held 1 hour before the service.  In lieu of flowers, memorials may be made to the family.  Arrangements are under the care of the Meyer Funeral Home in Newton, Illinois.  The obituary can be viewed and condolences left at www.meyerfh.com.
Carl was born July 28, 1933, in Indianapolis Indiana, the son of Marion Ellsworth Mast and Beulah (Carpenter) Mast.  He married Kathryn Ann Rueter on March 26 1951, and she preceded him in death on October 24, 2013.  To this union, 7 children were born.
Carl and Kathryn raised all the boys in Effingham, Illinois while Carl worked at John Boos & Company then he went into the ministry at the age of 33.  He was a Christian minister and served in churches in the towns of Lucerne, Missouri, Stockport, Iowa, Eldon, Missouri, and the Latona Church of Christ in Latona, Illinois, and retired from the ministry at Clewiston, Florida.  During retirement he lived in Fort Meyers, Florida, Indianapolis Indiana and Des Moines Iowa.
Carl is survived by: Daniel (wife Clara) Mast of Bradenton Florida; David (wife Linda) Mast of Avon, Indiana; Mark (wife Melinda) Mast of Lake Wells Florida; Darrell (wife Lisa) of Ft. Meyers, Florida and twin daughters Debra (husband Richard) Abraham of Ankeney, Iowa and Dawn (husband Brad) Colwell of Wheeler, Illinois. Carl and Kathy had 23 grandchildren, and 33 great grandchildren.
Carl was preceded in death by his wife Kathryn of 62 years, son Dennis James Mast in 2014, a grandson, two brothers and one sister.