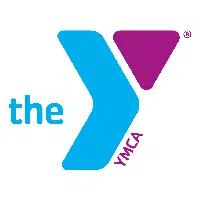 We hope you will mark your calendars and join us this Sunday, January 22, 2017 for a day full of fun and fitness for the entire family! On this day, we will kick off our annual Survivor Fitness Challenge and will host our winter Sunday Sampler event!
Join us this Sunday at 1pm and get a sample of what we have to offer to help you reach your fitness goals! We understand it can be overwhelming for participants to join a group fitness class for the first time. To help ease you in, we run 20-minute snippets of many of our group fitness classes at our Sunday Sampler this coming Sunday. See the attached schedule for a list of classes and times. Also, our certified personal trainers will be available in the Neal gathering area to provide you with a free 10-15 minute consultation to discuss body composition measurements, client goals and exercise program design. This event is free for all Mattoon Y members and our entire community. Bring your friends, family and neighbors!
This same day we will be kicking off our Survivor Fitness Challenge. This challenge is designed to help you create good fitness habits in the New Year. Each week, participants will have a goal of a set amount of time spent working out at the Y. The program starts with a goal of 2 hours of exercise per week and concludes with a final goal of 6 hours of exercise per week. In the event of illness, vacation, busy schedules, etc. each participant will be granted 12 coupons (1 coupon = 30 minutes of exercise) to use in place of time spent exercising at the Y. Participants who reach each weekly goal will be invited to join our Survivor Celebration for a chance to win some amazing prizes including a trip!
We encourage families to be fit together, so this year we have added our Survivor Junior Fitness Challenge which allows youth ages 8-13 to participate in the challenge with an adult who is registered for the Survivor Fitness Challenge. The program will run similar to Survivor, but the goals each week will be less than the adult version (ranging from 1 hour per week to 4 hours per week).
Registration is required for Survivor and Survivor Junior. The program runs January 22 through April 15th and participants can work out and earn their points any time during our open business hours. The fee is $6 and all participants receive a t-shirt.
We look forward to being part of your fitness journey, so we hope to see you on the 22nd!