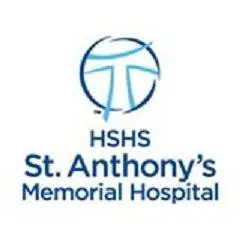 The HSHS St. Anthony's Foundation has rescheduled the Glow-Inga event for Saturday, February 4, 2017 at the Keller Convention Center, and they are excited to invite you to this special event.
This event features glow-in-the-dark hats, card dabbers and lots of fun, music and games to go with it. There will be a 50/50 game, concessions, and raffles that evening as well.  Special thanks to Event Sponsor, Dave Roepke Painting, for helping make Glow-Inga 2017 possible!
Proceeds from this event will support the HSHS St. Anthony's Mother/Baby program and HSHS Hospice Southern Illinois. The Mother/Baby program offers a free visit to mom and baby in their home after delivery. A Registered Nurse visits as a complimentary extension of your hospital stay and checks your physical condition, talks about breast or bottle feeding, provides any advice on care for your newborn and answers any questions or concerns. The HSHS Hospice Southern Illinois service offers supportive and compassionate care that can bring peace, comfort, and dignity to a patient on those last days of life.
Advanced tickets for this event are available for $25 per person. This includes 10 cards, glow dabber, and glow hat. Additional cards are available for purchase at the event. Doors open at 5:30 p.m. and Glow-Inga starts at 7 p.m.  Have an awesome time for a great cause.
Tickets are limited! Seating sold out last year so get your tickets today! For ticket information, call or text 217-994-3158 (special dedicated number just for Glow-Inga event) or email Glow-INGA2017@hshs.org.  A Ticket Order Form is also available at stanthonyshospital.org/giving, then select "Events."
HSHS St. Anthony's Memorial Hospital is part of the Southern Illinois Division of Hospital Sisters Health System, which also includes HSHS St. Elizabeth's Hospital in Belleville, HSHS St. Joseph's Hospital in Breese, HSHS Holy Family Hospital in Greenville, and HSHS St. Joseph's Hospital in Highland.