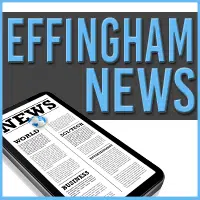 As loved ones age, and you once again become the caregiver, find out what services are available to you and your loved one and the options that will provide the best care in their normal environment.
Please plan to attend this public program on Tuesday, January 31 from 5 to 7:30 p.m. at HSHS St. Anthony's Memorial Hospital Auditorium. The evening will include presentations by: Shannon Nosbisch, Effingham Area Alzheimer's Awareness; Dr. Ryan Jennings, Chief Medical Officer at HSHS St. Anthony's; and Kelly Willenborg, Founder of "The Healing Jukebox." The evening will also feature informational booths and refreshments.
The Community Connected Care Collaborative is a joint venture between HSHS St. Anthony's Memorial Hospital and nursing facilities, physician's offices, and community agencies in the greater Effingham area. The purpose of the Collaborative is to discuss opportunities and implement strategies which enhance patient care across the health care continuum.
For more information on the program, please contact Ashley Dillingham, Marketing Specialist, HSHS Home Care Southern Illinois at 217-994-3397 or email at Ashley.Dillingham@hshs.org
Hospitals in the Southern Illinois Division of Hospital Sisters Health System include HSHS St. Elizabeth's Hospital in Belleville, HSHS St. Anthony's Memorial Hospital in Effingham, HSHS St. Joseph's Hospital in Breese, HSHS Holy Family Hospital in Greenville, and HSHS St. Joseph's Hospital in Highland.