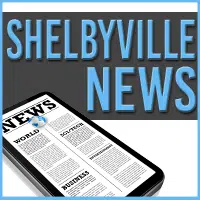 With flu season hitting a peak in central Illinois, visitors at HSHS Good Shepherd Hospital are reminded of the important role everyone plays in guarding patient safety. Good Shepherd is providing respiratory etiquette stations at hospital entrances, which have tissues, masks, and sanitizing hand gel for visitors.
During flu season, Good Shepherd Hospital highly recommends the following visiting guidelines.
Please do not visit hospital patients if you:
–   Have a cold or any flu-like symptoms including fever or chills, sore throat, body or muscle aches, headache, cough or a runny nose. If you have these symptoms and must visit, please contact the front desk attendant for more information.
–   Are under age 18 years of age.
–   Are a pregnant woman.
A limit of only two people should visit a patient at any one time.
Soap and water or hand sanitizers are the most effective ways to prevent influenza transmission and should be used when entering and exiting patient rooms.
For more information about the flu, visit flu.gov.