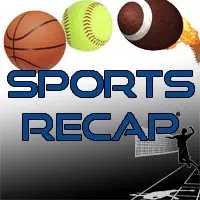 Boys' 7th grade regional basketball championships:
Casey-Westfield won a thriller over T-town, 38-36, Shiloh topped Royal Prairieview, 36-25, and Pana Sacred Heart advanced with a 34-15 win over Pocahontas.
Girls' high school basketball:
Mattoon stayed perfect at 23-0 with a 63-49 win over Salem.  Sierra Thompson had a double-double, with 19 points and 10 rebounds, and Avery Jackson had 18 points.  Taylorville edged Charleston, 63-61.  Effingham improved to 21-3 with a 52-47 win over Mt. Zion, Arthur-Lovington/Atwood-Hammond picked up win #19, 56-26 over LSA, Tri-County allowed just seven first-half points in a 51-22 rout of Oblong, Okaw Christian upped its mark to 19-5 with a 63-38 win over Judah Christian, Newton lost to Olney, North Clay beat Sandoval, Okaw Valley topped Arcola, South Central over Dieterich, Robinson beat Red Hill, Brownstown/St. Elmo doubled up Ramsey, 60-30, Sullivan got by Central A&M, 52-39, and Tuscola won the CIC Tournament title over St. Teresa.
At the boys' NTC Tournament, St. Anthony beat St. Elmo/Brownstown, and North Clay defeated Neoga.