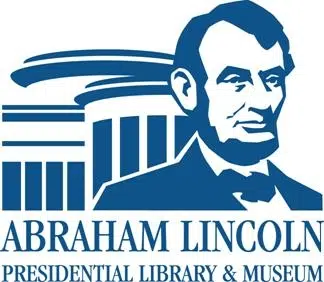 The presidential library dedicated to Abraham Lincoln will celebrate his birthday by offering free admission, presenting a special concert and, along with the Old State Capitol, hosting some of the nation's top Lincoln scholars.
The birthday events also include solemn ceremonies at Lincoln's tomb and a joyful dance at the Old State Capitol.
Everyone can visit the Abraham Lincoln Presidential Library and Museum at no charge on Sunday, Feb. 12, which would have been Lincoln's 208th birthday. Admission usually costs $15 for adults and $6 for children.
Lincoln's stovepipe hat and a 28-diamond necklace he gave to Mary will also be on display that day and for the rest of February.
The Liberty Clarinet Quartet, part of the U.S. Air Force Band of Mid-America, will perform from 1 to 2 p.m., and actors portraying characters from history (such as Mary Lincoln and a Civil War soldier) will greet museum visitors and answer questions that day and the next, Monday, Feb. 13.
The Abraham Lincoln Association will hold its annual symposium that weekend, partly at the presidential library and partly at the Old State Capitol State Historic Site. The symposium includes:
• A free keynote address at the Old State Capitol at 6 p.m., Saturday, Feb. 11. The address will be delivered by Daniel Crofts, author of "Lincoln and the Politics of Slavery," about Lincoln's surprising support for a constitutional amendment that would have protected slavery.
• A luncheon at the presidential library at noon, Sunday, Feb. 12. The guest speaker will be Noah Andre Trudeau, author of "Lincoln's Greatest Journey," an account of the president's 16-day visit to the front just before his death. Tickets are $30.
• A free presentation at the presidential library at 2 p.m. on "Bringing Lincoln's White House to Life." It features two authors with books (one of them a murder mystery) introducing readers to daily life at the executive mansion.
The Veterans of Foreign Wars will make their annual pilgrimage to the Lincoln Tomb State Historic Site on Saturday, Feb. 11, at 2:30 p.m. Winners of Voice of Democracy scholarships will be present along with the VFW national commander for a wreath ceremony and brief remarks.
The next day, at 10:30 a.m., American Legion Post No. 32 will make its 83rd annual pilgrimage to the tomb. Legion members will lay a wreath at Lincoln's burial site.
Both wreath-laying ceremonies are open to the public.
The Old State Capitol welcomes the Springfield International Folk Dancers on Sunday, Feb. 12, from 1 p.m. to 4 p.m. They will present the music and dance of Lincoln's era, complete with chances for visitors to join the performance if they want.