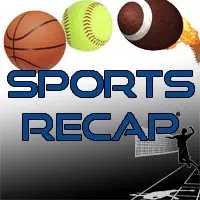 Girls' high school basketball:
Charleston handed the Mattoon Lady Green Wave its first loss of the season in a thriller, 60-58 in overtime.  Paige Swango led CHS with 23 points.
Tri-County outscored Hutsonville-Palestine 32-0 in the first quarter, en route to a 59-20 victory.  The Lady Titans are now 21-4 overall.
T-town took down Breese Mater Dei, 70-56.
Libby Dunaway scored 17 to lead Cumberland to a 49-43 victory over Martinsville.
Emma Henderson's 18 points paced Tuscola in a 60-25 rout of Warrensburg-Latham.
Elsewhere, Windsor/Stew-Stras defeated Ramsey, Okaw Valley topped LSA, Okaw Christian put 29 on the board in the first quarter and cruised to an 81-14 win over Decatur Christian, Arcola beat Cerro Gordo-Bement, St. Anthony over North Clay, Pana took down Hillsboro, Arthur-Lovington/Atwood-Hammond beat Argenta-Oreana, Villa Grove-Heritage was a 56-51 winner over Oblong, and Altamont was ten better than Neoga, 62-52.
Boys' 8th grade regional basketball:
Charleston defeated Effingham, 47-39.  They'll face Taylorville in the regional championship game tonight.  Sigel St. Michael's eliminated Effingham Sacred Heart, 52-22, Dieterich topped Martinsville, 62-43, Hutsonville-Palestine edged St. Elmo, 38-35, St. Anthony took down North Clay, 52-24.  At the T-town regional, the host school had no trouble with Lawrenceville Parkview, 55-17.  Game two was much closer as Cumberland got by Casey-Westfield, 41-38.