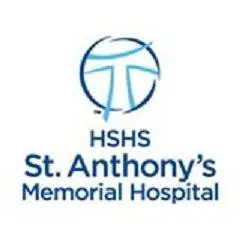 Can a single tablet relieve your cold or flu symptoms? Yes! In fact, you can use your tablet, smartphone, or computer to access the medical care you need whenever you need it. It's called Anytime Care, and it can bring much-welcomed relief during this cold and flu season.
Anytime Care is "on demand," and is the newest option for receiving medical care in the privacy of your own home or office 24/7. When patients call or visit anytimecare.com, they'll speak with a board-certified medical provider who will care for them as if they were in for an office visit.
HSHS Medical Group's Anytime Care is available to residents and travelers in Illinois. Our medical providers can diagnose and treat non-emergent health concerns, as well as prescribe medications as needed. Our providers will always assess your condition individually, and based on your unique circumstances (including the severity of the illness), may need to refer you to in-person care for proper diagnosis and treatment.
While Anytime Care provides access to care for a variety of minor illnesses year-round, the most common conditions this time of year include colds, flu, congestion, cough and nausea. In these situations, Anytime Care is a safe, fast and cost-effective alternative to an urgent care or emergency room visit.
An appointment is not necessary, and a visit is only $29. As soon as you request a visit, a time is arranged with the next available provider. You will typically be contacted within 30 minutes, and most times in less than 15 minutes.
When you want to avoid the wait or drive, Anytime Care is a convenient option for high-quality healthcare— it's close, easy to access, and staffed by board-certified medical providers who can help you get back in the game fast.
Access Anytime Care 24/7, 365 days a year by visiting anytimecare.com or calling 844-391-4747. The Anytime Care app is available from the Google Play Store or iTunes. For more information, visit anytimecare.com.
Patient feedback
"It was easy and I was overjoyed that I didn't have to wait in a waiting room with other ill patients." Danielle S.
"I just loved the idea of being able to see a doctor from home."
"Unbelievably easy to use, and the fastest response time I have ever had for this or any type of medical attention." Annette S.
"It was quick, easy and user-friendly. The virtual care worked with my schedule and their service was very fast and friendly." Nick S.
###
About HSHS Medical Group
HSHS Medical Group is the physician organization of Hospital Sisters Health System (HSHS). Launched in 2008, HSHS Medical Group is a critical component of the HSHS Care Integration strategy, which focuses on bringing physicians, technology and patients together to improve the overall health of our communities. Today, HSHS Medical Group is comprised of over 1,000 colleagues in locations throughout central and southern Illinois. HSHS Medical Group is powered by the Franciscan history of the Hospital Sisters of St. Francis, and our faith-based identity led us to the single most important tenet of the HSHS Medical Group philosophy — patient-first care. For more information about HSHS Medical Group, visit www.hshsmedicalgroup.org.
About Hospital Sisters Health System
Hospital Sisters Health System's (HSHS) mission is to reveal and embody Christ's healing love for all people through our high quality, Franciscan health care ministry. HSHS provides state-of-the-art health care to our patients and is dedicated to serving all people, especially the most vulnerable, at each of our 14 Local Systems and physician practices in Illinois (Belleville, Breese, Decatur, Effingham, Greenville, Highland, Litchfield, and Springfield) and Wisconsin (Chippewa Falls, Eau Claire, Oconto Falls, Sheboygan, and two in Green Bay). HSHS is sponsored by Hospital Sisters Ministries, and Hospital Sisters of St. Francis is the founding institute. For more information about HSHS, visit www.hshs.org.  For more information about Hospital Sisters of St. Francis, visit www.hospitalsisters.org.