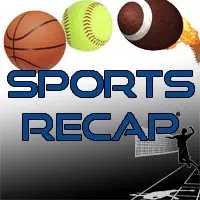 Girls' high school basketball:
Mattoon claimed the Apollo Conference title with a 59-40 win over Taylorville, Charleston beat Mt. Zion, 77-52, Tri-County picked up its 23rd win, 64-39 over Villa Grove-Heritage, Neoga beat Dieterich, Windsor/Stew-Stras took down North Clay, Arcola lost a close one to LSA, 42-40, Okaw Valley defeated Argenta-Oreana, Newton defeated Casey-Westfield, Palestine-Hutsonville edged Cumberland, 33-31, Arthur-Lovington/Atwood-Hammond built up a 22-point halftime lead en route to a 54-27 win over Cerro Gordo-Bement, Okaw Christian improved to 23-5 with a victory over Normal Calvary, Sullivan beat Clinton, Tuscola over Meridian, Pana topped CH/BC, Flora defeated Red Hill, St. Anthony roughed up St. Elmo/Brownstown, 71-31, and Marshall beat Robinson.
Boys' 8th grade regional basketball championships:
Neoga lost a heart-breaker to Paris Crestwood, 37-36, Sigel St. Michael's beat Dieterich 41-23, Pana Sacred Heart claimed the title with a 37-30 victory over Mt. Olive, Judah Christian topped Villa Grove, T-town cruised to a 59-10 win over Cumberland, Marshall moved on with a 27-13 victory over Danville Oakwood.