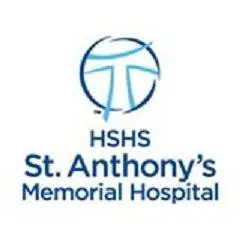 HSHS Medical Group's newest Health Today episode features Kevin McCarthy, MD, orthopedic surgeon at HSHS Medical Group Orthopedic & Sports Medicine in O'Fallon, Illinois. Passionate about patient-first care, Dr. McCarthy says, "I enjoy helping patients who come in with an orthopedic problem—whether it's with knee arthritis or a foot problem—and then seeing them on the other side—a few weeks or a few months later, happy, walking into the office, getting back to doing the things they love."
Kevin McCarthy, MD, earned his medical degree from Saint Louis University School of Medicine. He completed an orthopedic surgery residency with University of Kansas Medical Center, and a foot and ankle fellowship with University of Tennessee – Campbell Clinic.
In his conversation with Health Today host Sonya Jones, Dr. McCarthy explains his role as an orthopedic surgeon, focusing on bones and joints. "I care for patients with arthritis conditions, hip and knee replacements, as well as reconstructive foot surgery. I can't imagine a better or more fulfilling career than what I do on a daily basis."
HSHS Medical Group Orthopedic & Sports Medicine in O'Fallon, Illinois is located at 1512 N. Green Mt. Rd., Suite 300. Through a focus on patient-first care and using the latest technology and procedures, Dr. McCarthy and other skilled surgeons have helped numerous orthopedic patients return to active, pain-free lives.
Hosted by Sonya Jones, Health Today is a video series featuring HSHS Medical Group providers, their specialties, and the care they provide patients. Dr. McCarthy's episode can be found on YouTube at https://youtu.be/X6o2pKH2QOk, on the HSHS Medical Group Facebook page, or at www.HSHSMedicalGroup.org.