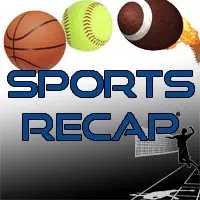 Girls' regional basketball winners from last night:
Arcola, South Central, Chrisman, Oblong, Dieterich, Sullivan, Villa Grove/Heritage, and Vandalia
Regular season action:
Mattoon got 26 points from Avery Jackson and 23 from Sierra Thompson in a 73-62 win over Olney.  Charleston pleased the senior night crowd with an 82-46 rout of Eisenhower.  Aislinn Parish had 22, and Paige Swango finished with 21.