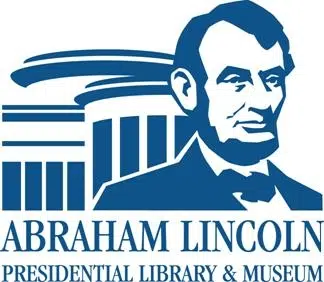 The Abraham Lincoln Presidential Library and Museum is marking African American History Month with a wide array of special events, exhibits and offers, including a project in conjunction with Peoria's Caterpillar Visitors Center.
"African American History Month is important to all Americans, but it is especially relevant at an institution dedicated to the legacy of Abraham Lincoln," said Alan Lowe, executive director of the Abraham Lincoln Presidential Library and Museum. "We're pleased to offer visitors so many ways to explore this vital topic, particularly when we can do it in partnership with other institutions."
Events include: a display on the 1908 riot that tore Springfield apart and led to the creation of the NAACP, an interactive exhibit showcasing community involvement, and appearances by historic interpreters portraying Sojourner Truth and Frederick Douglass.
The presidential library is contributing a new exhibit at the Caterpillar Visitors Center in Peoria that focuses on Abraham Lincoln and emancipation.
This exhibit uses some of the ALPLM's vast collection to tell that story, such as a sculpture from the 1870s by the French artist Leon Falconnier depicting Lincoln breaking the shackles of slavery, an 1855 edition of Frederick Douglass's book "My Bondage and My Freedom" and a 2009 print by Texas artist Charles Criner depicting Lincoln, the Rev. Dr. Martin Luther King Jr. and President Barack Obama.
Throughout February, the Abraham Lincoln Presidential Library and Museum will offer discounted admission to anyone who visits the Springfield and Central Illinois African American History Museum. Bring your ticket stub to ALPLM and receive $5 off an adult admission ticket.
The presidential library's activities for the month include:
"Summer of Hate: The Springfield Race Riot of 1908" – a display explaining the horror of white mobs attacking the city's African American residents. The display lays out the origins of the riots, the death and destruction they left behind and the repercussions afterward. (2nd floor, presidential library)
An interactive feature that invites people to cover a museum wall with notes answering the question, "What have you done today to better your community?" It encourages visitors to reflect on they can help others and to learn from the examples of others. (main plaza, presidential museum)
Video on the "Little Rock Nine." Sixty years ago, nine students were at the center of a national storm over school desegregation. Learn what they endured and why. The Little Rock Nine have been honored with the Lincoln Leadership Prize from the Abraham Lincoln Presidential Library Foundation.
Sojourner Truth and Frederick Douglass, heroes in the battle against slavery, will visit the presidential museum on Feb. 13, 16, 17, 24 and 28 from 9:30 a.m. to 1:30 p.m. Portrayed by Patricia Davis and Robert Davis, they'll interact with visitors and answer questions.
The presidential library and museum uses a combination of rigorous scholarship and high-tech showmanship to immerse visitors in the life and times of Abraham Lincoln.  Students can see ghosts come to life on stage, watch TV coverage of the 1860 Presidential election, roam through the Lincoln White House, experience booming cannons in a Civil War battle and come face to face with priceless original Lincoln artifacts.
For more, visit www.PresidentLincoln.illinois.gov.